A Droylsden man has explained why he will be demonstrating his restored World War 2 air raid siren on New Year's Eve after facing backlash from local residents on social media.
Raymond Fricker, 66, recently announced his plans to sound the siren via the Tameside Reporter's Facebook page. The post has attracted hundreds of comments, both positive and negative. Some have praised Raymond for sharing a piece of British history with the public, but others have expressed concerns that it could cause distress to people who have recently fled war zones, as well as people with dementia or PTSD. One Facebook user has also created an online petition to stop the siren, calling it an "air raid of terror."
Raymond, a war memorabilia collector, does not agree. He explained to ManchesterWorld that the siren will only sound for around one minute and will only be heard within a one-mile radius. He added that it will be likely the noise of New Year's Eve fireworks will mask the siren.
He stressed that it will be sounding the "all clear" siren, not the sound that was used to indicate an air raid. He also claimed he had contacted the police in advance about his plan. But the most important thing for Raymond is that he gets to share his rare artefact with the community.
He said: "It's like having a brand new car with no engine in it, it's pointless. People need to know of it, see what our generation went through. This is our lives, our history and it shouldn't go away because once it's gone, it never comes back again."
"I want to share it with people, I don't want to just put it in the shed. I was going to use it for specific occasions only, one being letting in the New Year and VE day, as well as anything else that might pop up in between."
"I'm not doing it to annoy people, I'm doing it to share. It's our history."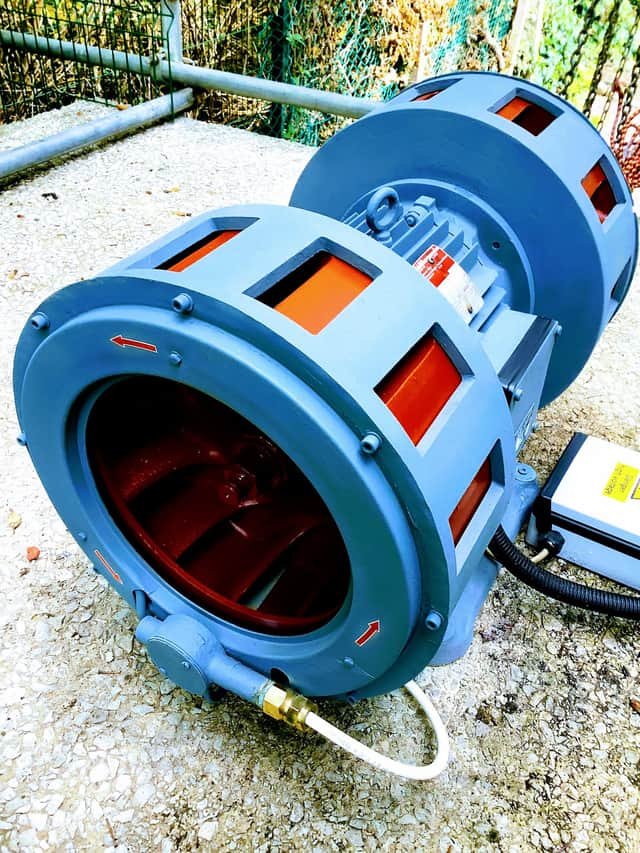 Nonetheless, critics of the New Year's Eve siren have raised concerns that it will upset some people, particularly the elderly with dementia who may have lived through the war and Ukrainian refugees in Tameside.
One user commented on the local newspaper's post, saying: "I think this is a bad idea, what about the trauma and stress it will cause to the older generation who have been through air raids during the wars, what about the bad memories and heart ache it might cause."
Another said: "This will scare loads of people. Autistic people, Ukrainians, anyone here from a war torn country, as well as our soldiers suffering PTSD and old people and young ones too."
One Ukrainian refugee also commented, saying that she shared the notification with the community in Tameside, sarcastically commenting "amazing idea."
Others have been more welcoming to the plan. One Facebook user wrote: "I think it's a brilliant way to start the year to bring us back to the history that has allowed us all to be where we are today."
In response to some of the criticism, Raymond said: "There's nothing really to be concerned about. I don't want to upset anybody.
"You can't keep throwing history in the bin. This has saved more lives than anything. They should be happy about that. This is what their parents heard, this is what they were going through.
"I know there's a lot of trouble in the world but you can't keep living like that. I'm really upset about what's happening abroad and around the world. There's nothing I can do about it, I just try and educate people."
The history enthusiast had been looking for this particular kind of air raid siren for 15 years and has worked to make it operational again, even restoring it to its original colour. He said he has spent thousands of pounds on his war memorabilia. which spans both the First and Second World Wars. It includes helmets, armour, gas masks and weapons from the UK, France, Germany and Russia.
He said that his items have brought him much joy over the years, helping him through bad times, including a cancer diagnosis. He hopes to continue sharing his collection in the future and is looking into ways it could help raise money for charity.
ManchesterWorld contacted GMP about the siren sounding plan, and they said it is something that the district force 'would not be happy authorising.'