Greater Manchester's bus franchising plan has generated a considerable public response on social media.
And ManchesterWorld's coverage of the milestone sparked a massive online debate, with a Facebook post about the news reaching just over 127,000 people with over 270 comments and more than 7,400 engagements so far.
While many people were delighted to see the public transport reform move one step closer, there was also some concern about whether or not it would work and would be a positive for Greater Manchester.
Here's what our readers made of the court finding in favour of local leaders on the issue of changing public transport.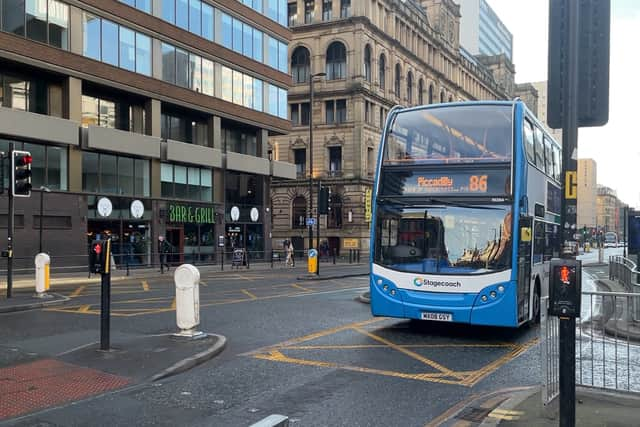 What did people backing bus franchising say?
Several people took to Facebook to say that they thought a franchised system for operators would work better than the current set-up for Greater Manchester's buses.
James Upton wrote: "Brilliant news , families will actually be able to afford to visit Manchester Centre again using public transport!"
Dave Swift said: "Cheaper fares will be good news. Just need to work on buses actually turning up and running a bit later at night and they'd be spot on."
David Crichton wrote: "While rail privatisation has been the subject of debate we have forgotten that privatisation of bus services by Thatcher was far more damaging. There is a general acceptance that we need a co-ordinated transport system if we want to reduce road use but in most parts of the country this is impossible because bus services are at the whim of private companies. We need schemes like this in every conurbation."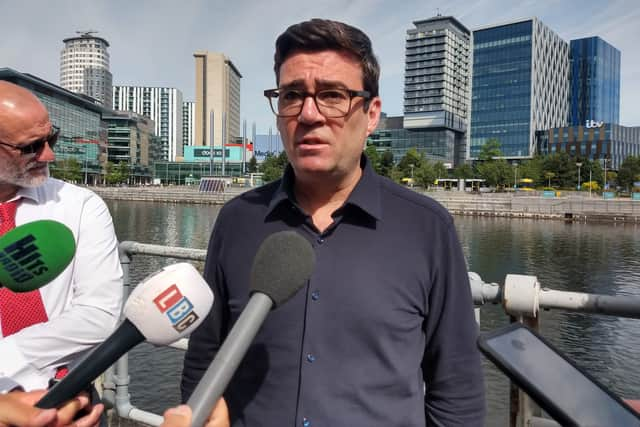 Kenneth Oldfield said: "The bus scheme will save taxpayers money by bringing the profits now given to shareholders into the taxpayers instead of the taxpayers just paying for tendered unprofitable services as is the case now. A prudent fiscal decision by Manchester Mayor."
John Edwards said: "I live in Manchester and the bus services are a joke, years behind other cities. The bus companies decide to cancel services whenever they decide that they are unprofitable. They have been doing this for years and it is time for a change."
Fiona Bond wrote: "This benefits not only those who rely on buses, but could lead to other people using buses. But it also has the potential to decrease car use on some routes, which will help decrease pollution and help save the planet."
What did those with reservations about bus franchising say?
However, praise for the bus franchising model was far from universal, with residents expressing concern about the costs of the scheme and who would end up paying to maintain services with the lower capped fares in place.
Some people also pointed out that Transport for London (TfL) is the subject of considerable political wrangling between the Mayor of London Sadiq Khan and Westminster over its financial situation and may not therefore offer an entirely-positive model for Manchester to emulate.
Cliff Thomson wrote: "All this will do is move risk from the bus operator to the tax payer. This London style of operation is horrendously expensive. Hence the reason it was only ever used there."
Roger Burdett said: "Running buses to Tram Stops rather than where passengers want to go will not work profitably. People do not want to change vehicles. I do not pay council tax in Manchester but here in the plans passengers come second to political dogma."
Barbara McKeown said: "You will see constant fare hikes as TFL does to the point that you seriously consider whether the trip is necessary."
Some people also tried to weigh up the pros and cons of the move.
Ray Burston said: "And so things come full circle. The world pre-1986 returns. The joys (public ownership, uniformity of timetabling and ticketing, political control of the network); but also, in time, the drawbacks that first prompted deregulation in the first place (runaway costs, innovation stifled, and a bus network optimised to bag politicians votes rather than to put bums on seats)."
David Pomfret said: "In principle I agree with it, as I don't like the private firms running them and I do think the buses were better when it was Manchester Corporation/Selnec/GMT, but if the private firms are still involved you will still have the staff problems, I can't see it working."