The site of a former day care centre blighted by anti-social behaviour and fly tipping is set to be developed into 30 affordable homes.
Bury Council have transferred 2.5 acres at the former Wheatfields Day Care Centre site, Victoria Avenue, Whitefield, to Onward Homes.
The centre was demolished in 2018 and management of the site later became a troubling issue for the council, with the area vulnerable to fly-tipping, crime and antisocial behaviour.
In a planning application lodged in the past week, Onward Homes, said: "The application seeks approval for the creation of 30 new affordable homes, comprising 18 three-bedroom family houses together with six maisonettes and six bungalows.
"The site has been vacant since the day care centre was demolished.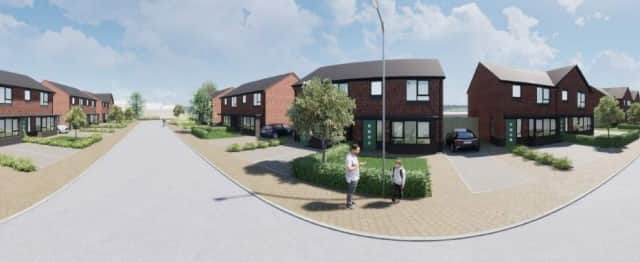 "Development at the site has been held back due to viability issues around market values, site conditions and construction costs.
"The site is now overgrown and in need of a new lease of life in order to stop it becoming a hub for anti social behaviour."
The mix of the homes is proposed to be 14 properties for affordable rent and 16 will be put forward for shared ownership.
The application said that the design of the estate was intended to create a 'new neighbourhood' feel.
It said: "Rather than replicate the new developments adjacent or the older houses along Victoria Avenue the intention from the outset was to provide a new neighbourhood which would have its own distinctive character whilst sitting comfortably in its surroundings.
"It was also important that the architectural style of the houses, maisonettes and bungalows would read as part of the same development whilst being different in scale and form."
The council previously transferred the land to Onward Homes as part of their land disposal programme.
Planners in Bury will decide on the proposals at a date yet to be decided.