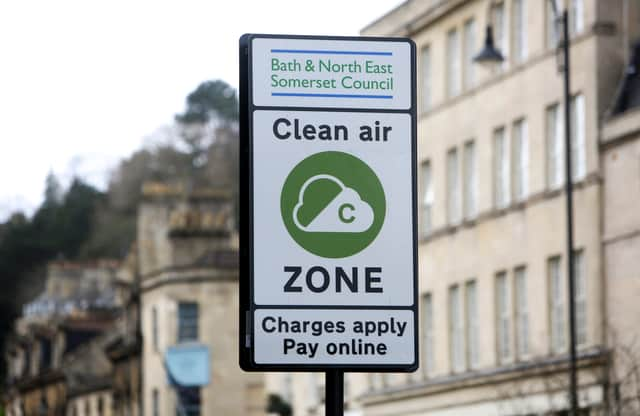 Dozens of replies were posted to a ManchesterWorld tweet after Greater Manchester Mayor Andy Burnham and Coun Andrew Western, the city-region's clean air lead, released a statement saying new work on the impact of Covid-19 on the proposals was being considered and people's concerns were being heard.
People on Twitter expressed concerns about the size of the Clean Air Zone and shared fears it would not effectively work as well as having a huge impact on those who have to pay the charges or find enough money to get compliant vehicles.
Some businesses also spoke about the impact the Clean Air Zone would have on their work.
Even one group dedicated to protecting a green space, which said it was absolutely in favour of reducing air pollution, said it did not think the scheme would work.
What did people say about the GM Clean Air Zone?
Some people feared the model chosen for the Clean Air Zone, which involves putting charges on older and more-polluting vehicles but which makes private cars exempt, was unfair.
One poster said some businesses would have no option but to pay or upgrade their vehicles as the job could not be done with anything smaller than a van due to the number and size of the tools having to be transported, whereas others could avoid it because they could work out of a small car.
Businesses also discussed how the charges would affect them day-to-day.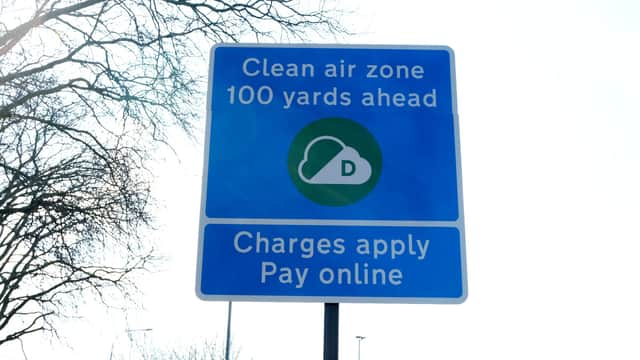 Daniel Parton said: "We would have had to pay £360.00 in charges today sending our scaffolders to site to do a few hours work and then come off site as the weather made it dangerous to work. Basically making a huge loss for the day!"
The current situation for businesses after almost two years of Covid restrictions also came up, with worries that companies currently cannot afford further financial costs.
Another tweet suggested some of the vans being charged could be more environmentally-friendly than huge private vehicles such as 4x4s which are not included in the list.
There were also a number of posts suggesting the Clean Air Zone is too big and should be restricted to the areas with the highest levels of air pollution, rather than having urban and rural areas alike facing the same charges.
Posters also spoke about motorhomes and campervans, which are included in the scheme if they are not compliant with emissions standards.
Warren Mathieson said: "It's not just business that is suffering . I own a campervan which is my only vehicle, we chose this as it saves on foreign holidays which produce pollution and puts money back into the British economy. My van will lose thousands in resale now and it will cost me £70 a day to use."
Other posters suggested that rather than charging people with older vehicles more emphasis should be put on sustainable public transport to improve air quality.
It was also noted that some cities, such as Leeds, had started introducing a Clean Air Zone but then scrapped it.
However, the scheme did also get some support on Twitter.
One poster said that they lived in Moss Side where air pollution levels were high and were pleased to see it being introduced. They also suggested it could have been stricter.
'It allows people to carry on polluting'
There has even been doubt about the Clean Air Zone among groups dedicated to protecting Greater Manchester's environment.
The Friends of Carrington Moss, which is opposed to plans to build on a green space, said it was fully in favour of tackling air pollution but it simply did not think the scheme would be successful.
Chair Marj Powner said: "In general I would support anything that would improve air quality but actually when you look at what's going to happen as a consequence of the Clean Air Zone it's not going to improve air quality.
"Vehicles can just pay the fine and businesses can pass it on to consumers. What does that do for air pollution?
"The pollution is still there but somebody is making a lot of money.
"Ultimately the consumer will be paying for this at a time when many vulnerable people in our society are going to be really struggling because of increased energy and food prices.
"I'm confused as to why Greater Manchester feels this is the solution when it should be reducing the number of vehicles on our roads.
"We need affordable public transport and lots of it to get people out of their cars. If you're in Partington and work at Trafford Park it might mean going on three buses and cost £10 each way.
"The bigger issue is HGVs on local roads. When we've done traffic counts in Carrington we've had 200 HGVs an hour. We need to look at opportunities to introduce sustainable freight transport.
"Why has Greater Manchester proposed a solution that allows people to carry on polluting? That's the big issue."
What have the authorities said?
GM leaders have said work has been commissioned on the impact Covid-19 will have on the implementation of the Clean Air Zone and this will be considered carefully before further steps are taken.
The authorities have also said they are listening to the concerns currently being raised.
He said councils are under instruction to clean up air after the Government lost a court case, and he also defended the large size of the Greater Manchester Clean Air Zone, saying he believed a more patchwork approach would be unworkable.