Chester Zoo is giving free tickets away to children on Wednesday February 1. This is to coincide with the planned teachers strike taking place on the same day.
The zoo is providing the tickets to give children the opportunity to explore and learn about their mission to prevent extinction of endangered species. The initiative is also part of Chester Zoo's mission to inspire a new generation of conservationists.
Charlotte Smith, director of conservation education at Chester Zoo, said: "Our team of zoo rangers will be hosting lots of extra fun interactive and educational activities on Wednesday – all aimed at helping educate youngsters about the incredible animals here at the zoo, as well as equipping them with the skills they'll need to become conservationists of the future.
"As one of the world's leading conservation zoos, we put everything into our work to prevent extinction both here in the UK and globally. Our huge team live and breathe wildlife conservation – so we want to give children and young people the opportunity to learn all about how they can help play a vital role in creating a more sustainable future for people and wildlife."
A range of in-zoo activities will be available at no extra cost on the day. Free tickets are available on our website and must be pre-booked, with children accompanied by a paying adult.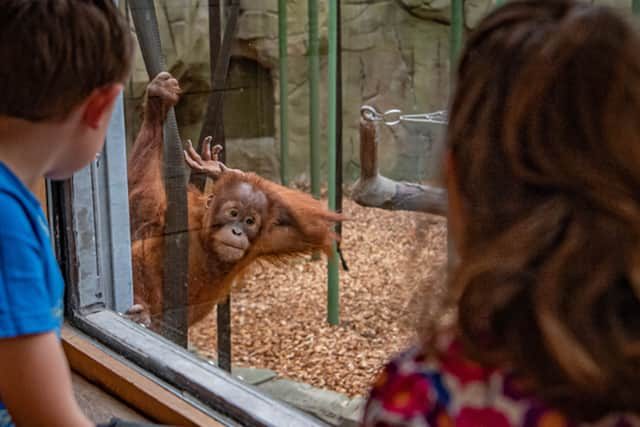 To book your tickets, visit the official Chester Zoo website. Also included are details of how you can become a member of the zoo and keep up to date with the latest news.