Charlotte Worthington: how the Manchester Olympic BMX hero is getting kids on their bikes
The city's new sporting superstar is determined to raise the profile of her event while the spotlight is on it.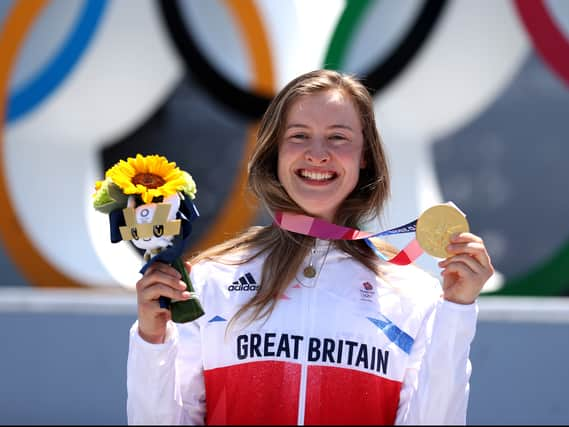 Chorlton athlete Charlotte Worthington made history at the Olympic Games in Tokyo by taking gold in the Women's Park Final, the first time freestyle BMX had been included in the event.
Her amazing triumph in the Ariake Urban Sports Park has led to a surge of interest in the sport and turned her into a household name.
Since returning from Japan she has been busy trying to help BMX capitalise on the limelight.
Manchester World caught up with Charlotte at an event meeting and greeting BMX enthusiasts at a shop in Greater Manchester.
'It's great publicity for the sport as well as me'
Charlotte's gold medal-winning efforts put freestyle BMX, in which riders perform a heart-stopping run of the toughest tricks they can pull out on a course of ramps, bowls and other obstacles, on the map.
While clearly enjoying the spotlight, the 25-year-old said it was equally important for her that the sport as a whole was capturing the public's imagination.
And she has already been inspiring a new generation of riders.
Charlotte said: "The interest has been awesome. The publicity is so great, not only for me but for the sport.
"It's so nice to see so much positive attention on BMX .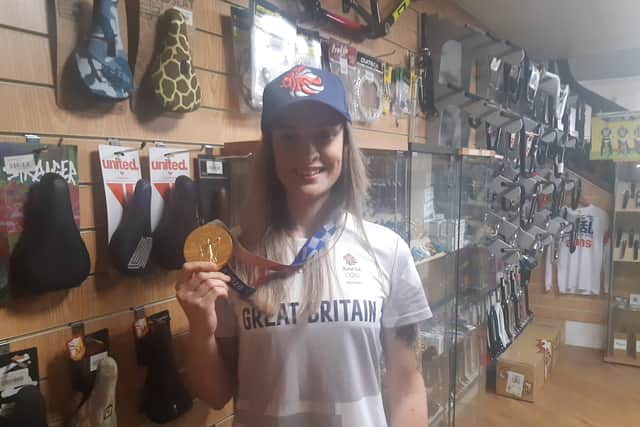 "It was a really long, hard-fought journey but it shows hard work does pay off.
"The Olympic Games has changed the scale of it. There's more interest from the general public instead of just the BMX community.
"I've had a lot of parents get in touch saying their daughters or sons want a BMX bike for Christmas.
"It's about taking advantage of this moment and spreading the word about BMX."
Charlotte's enthusiasm for supporting the next generation of talent is clear at the event in Wigan, where she chatted to some of her younger fans and signs items including skateboards and posters.
She says BMX is a great hobby for children to get into, with her own story now providing an example of just how far those who develop their talents can go.
Charlotte said: "People can now look at my journey and think that if they want to take the chance and believe in themselves they can try that Olympic journey.
"They can also just see what all the fun is about picking up a BMX."
Since returning from Tokyo with the gold medal in her luggage Charlotte has been travelling up and down the country meeting the public at BMX shops, skate parks and other venues.
She is currently taking a break from the bike but intends to resume full training later this year.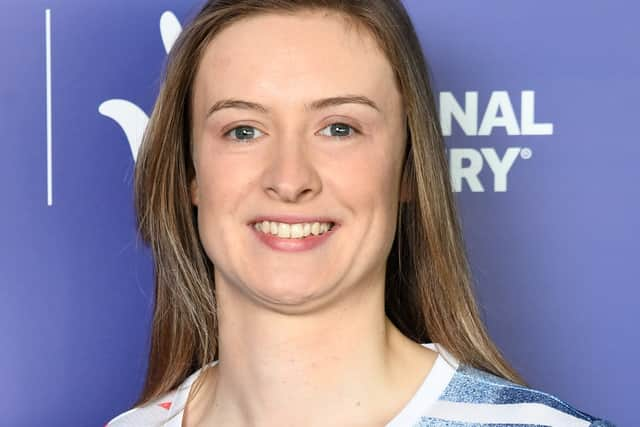 She says it is important to take part in public events and meet-and-greets in the wake of her victory.
She said: "It's just giving something back to a lot of people who have helped us out along the way.
"So many kids in skate parks would never think they could see an Olympic medal in their life but I hope I can inspire them to push themselves to take on that journey or just take BMX up as a hobby."
Charlotte also made history during her gold medal-winning run as she became the first female BMX rider to land a 360 backflip, which essentially involves doing a backwards somersault on the bike while at the same time performing a full rotation in mid-air, in competition.
However, she explains that pushing the sport's boundaries is a tough and sometimes painful process.
She said: "There was so much drama behind that trick. I had injuries in the build-up to the Games and it was really hard.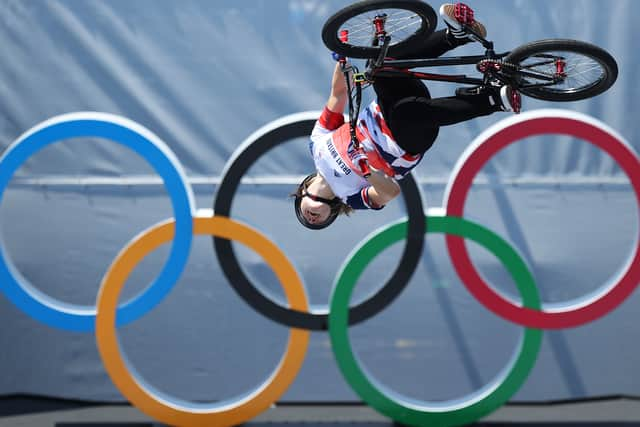 "I had a lot of help from my support team, British Cycling and friends to pull that whole performance off. I definitely wasn't alone.
"I set my goal of getting gold a long time ago, but closer to the Games I tweaked my goal to just performing that run.
"We knew that if I pulled it off I would get a high score, so I went out there to do it whether it won the gold or not or whether I crashed or not.
"I think the gamble paid off."
Getting more girls riding BMX bikes
As with quite a few sports there are currently far more male BMX riders than female ones.
Charlotte hopes her success in the sport will be a catalyst to change this.
She said: "It's such a male-dominated sport but it doesn't have to be.
"A lot of young girls will probably find it quite intimidating looking at your average BMX park, but once you start speaking to people you make friends and realise how great the community is.
"People are there for a great time and will help you out."