As Greater Manchester residents are encouraged to become organ donors, someone who knows better than most just how vital and life-saving transplants can be is Bury doctor Hannah Logue.
Hannah suffered liver failure when she was just a baby and was diagnosed with a condition affecting the organ aged six weeks. At a few months old she was listed for an urgent transplant in a top priority position because she was in a life-threatening condition.
Fortunately, a replacement liver was found in time to save her life. And her health ordeal at the very start of her life would go on to have a huge impact on Hannah's future and career. Inspired by the donor who offered her a liver and wanting to give something back to the NHS, Hannah studied medicine and now works as an obstetrician in the health service.
What happened to Hannah Logue when she was a baby?
Hannah Logue fell seriously ill with liver failure when she was just a baby. At six weeks old her parents were told that she had biliary atresia, a condition where the bile ducts don't develop properly. and after a Kasai operation (when the blocked bile ducts and gallbladder are removed and replaced with a segment of the small intestine) was unsuccessful Hannah was listed for an urgent liver transplant when she was still only a few months old.
She was placed at the very top of the priority list as her condition was life-threatening, and fortunately a donor was found just in time to save her life.
Inspired by her donor and wanting to give back to the NHS, Hannah decided to become a doctor. She studied physiology and then medicine and graduated in 2019. She now works in the NHS as an obstetrician. She is able to live a full and happy life, got married to her husband Matthew last year and recently celebrated the 30th anniversary of her life-saving transplant.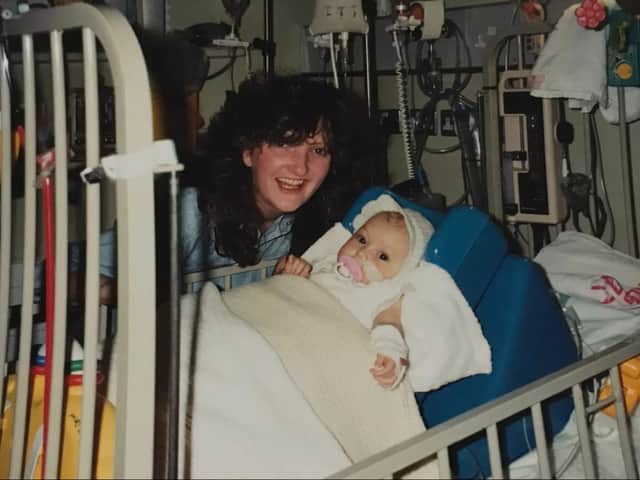 What did Hannah say about her transplant and becoming a doctor?
Hannah, who is 30 and from Prestwich, said: "When I was born nothing seemed to be wrong, my parents thought I was happy and healthy. When my mum took me to my six-week check, the GP wasn't happy with my colour and tests showed I had biliary atresia. At nine weeks old I had my Kasai but a month later it was clear it hadn't worked.
"They asked my mum and dad if they wanted me to be made comfortable and I might last 18 months or I could be listed for a transplant, which I was at four months old. My condition was deteriorating and in January 1993 I was very unwell and was admitted to hospital and was put on the top of the transplant list because I was so sick.
"My mum and dad thought I was going to die, it was horrendous for them. They were sitting by my bedside, watching and helpless. Less than a month later I got a call and had a partial liver transplant, as the liver regenerates.
"My mum said straightaway she couldn't believe the colour of me, I was so pink. I was very lucky and I have honestly been so well ever since. They are so eternally grateful to my donor. It's difficult for me as it's so abstract, I was so young when it happened and I have been so well my whole life. It's hard to believe it happened to me. I thank my donor for my life. It's emotional and I can't really put it into words.
"It's inspired me and is the reason I am a doctor. I wanted to give back, from a young age I wanted to be a doctor and actress so thought I'd be in Casualty! Then I did a degree in physiology then medicine and graduated as a doctor in 2019.
"Everyone in the NHS has always been amazing in looking after me and my parents have talked so highly of all the clinicians. I wanted to emulate that and be part of this amazing service, that saved my life. What better way than to dedicate my life to the NHS, I am giving back and saving some lives myself.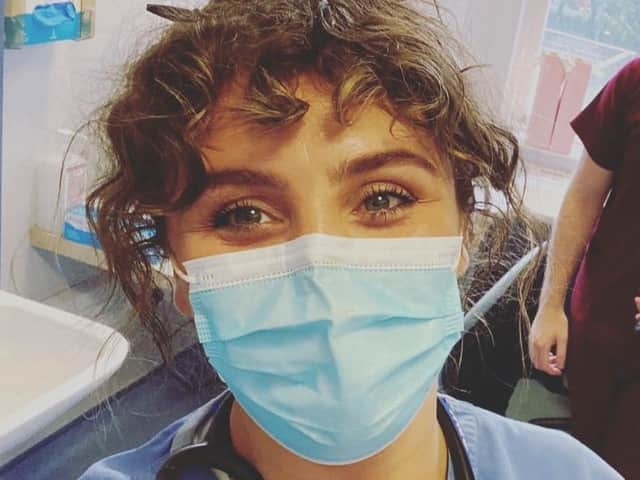 "I couldn't be a transplant surgeon, it's not for me, but as an obstetrician there are surgical elements and it is very rewarding and challenging. I am passionate about women's health and delivering babies is amazing. I've lost count of the number I have delivered, it is a privilege.
"Thanks to my donor I have led a normal life, I have been to uni twice, completed medical school, I got married last year and I've been able to travel the world. I have completed half marathons and am not sure about a full marathon but I'll see!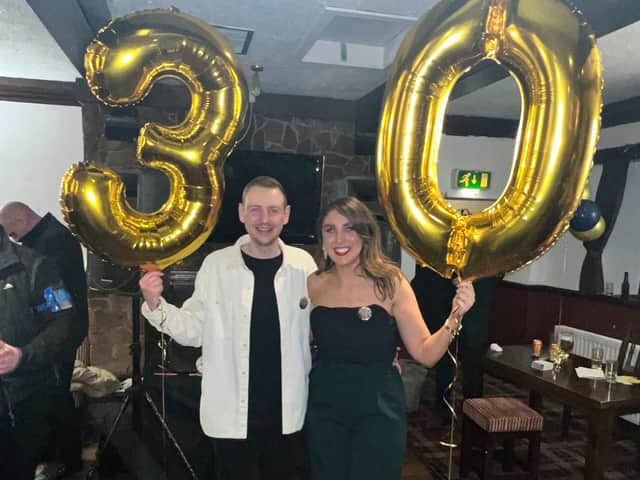 "Organ donation is so important, people must have those conversations. People think you don't need to do anything, but you do, join the register and talk to your family.
"What are you going to do with your organs? Bury them, cremate them, why would you want to take them to you? Look at me, you can put them to good use, thousands of people need a transplant."
What has NHS Blood and Transplant said?
NHS Blood and Transplant says that despite more than 100 people in Greater Manchester receiving the potentially life-saving gift of an organ last year there are still hundreds of residents in the city-region on the list waiting for a transplant.
Anthony Clarkson, director of organ and tissue donation and transplantation at NHS Blood and Transplant, said: "You could be a lifesaver, which is an amazing legacy to leave – organ donation saves lives.
"Families will always be consulted before organ donation goes ahead and are more likely to support your decision if they know it is what you wanted.
"Please add your name and decision to the NHS Organ Donor Register to help save more lives. It takes just two minutes to sign up to be a lifesaver, online or using the NHS App."