A Greater Manchester woman suffering from a kidney disease and awaiting a transplant is preparing to face her fear of heights and abseil off the UK's tallest structure.
Ayesha Edmondson, from Bury, will abseil the 262ft down the side of the ArcelorMittal Orbit tower in London to raise funds and awareness for Kidney Research UK.
In doing so, she will not only battle pain from her health conditions but also her own terror of heights.
Ayesha said she is determined to raise awareness of transplants, particularly among south Asian communities.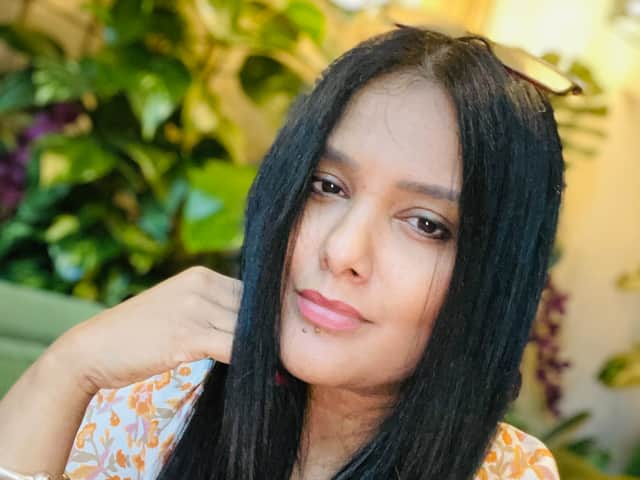 What is Ayesha doing to help Kidney Research UK?
Mum-of-two Ayesha, who is from Whitefield, has accepted the challenge to abseil the 262 feet down the ArcelorMittal Orbit in London's Queen Elizabeth Park on Saturday 11 June.
The tower is the large red metal structure which was built in Stratford for the Olympic and Paralympic Games in 2012 and is the tallest sculpture in the country.
Ayesha is taking on the white-knuckle abseiling challenge to raise funds and awareness of Kidney Research UK, a charity for which she is an ambassador.
However, in August 2020 she was told she would need to find a living donor but may have to wait up to six years, because of a shortage of donors from her own ethnic community.
She developed kidney problems during her first pregnancy and has lived with the condition for 25 years.
In a development related to her condition she also has fibromyalgia, which causes pain all over her body.
Ayesha has already raised hundreds of pounds and you can donate to her online giving page here.
What has Ayesha said?
Ayesha said the fund-raising and awareness challenge will involve confronting one of her biggest fears but said it is worth it as she is determined to do whatever it takes to raise money for Kidney Research UK and ensure more people know about transplants.
She said: "I'm terrified of heights, so it's going to be a real challenge – I'm so scared even at the thought of it!
"But I need to be positive for all the patients who are on transplant lists but are very sick and wouldn't be able to take on something like this.
"Luckily, I still have enough mobility to be able to do it and I'm relishing the challenge."
Faced with a six-year wait due to a shortage of organ donors from Asian backgrounds, she is particularly keen to raise awareness in the ethnic community she was born into.
Ayesha says a transplant would not be a cure but would increase her life expectancy and cut the pain caused by her fibromyalgia by half.
Ayesha said: "There is a lack of awareness among the Bangladeshi and Pakistani communities of the need for transplants.
"In some of these communities, organ donation is still very controversial, with some people finding it religiously challenging even to discuss it.
"But if it can affect me it can affect anyone – there's no discrimination – and it can happen at any stage of your life.
"I'm hoping that I can raise as much money as possible for research into kidney disease and, if I can help just one person living with this terrible disease then it will be worth it."
What else has been said about Ayesha's challenge?
Ayesha is being supported during the abseil by her partner Stephen Jupe, who has been raising awareness among colleagues at Together, a specialist finance firm based in Cheadle in Stockport.
Stephen said: "I'm incredibly proud of what Ayesha is doing – especially because of her fear of heights.
"She's already raised more than £600 and we're looking to raise much more for research into kidney disease, which affects three million people in the UK alone.
"Kidney Research UK is a fantastic charity that has really helped Ayesha and others living with the condition, offering their families hope for the future."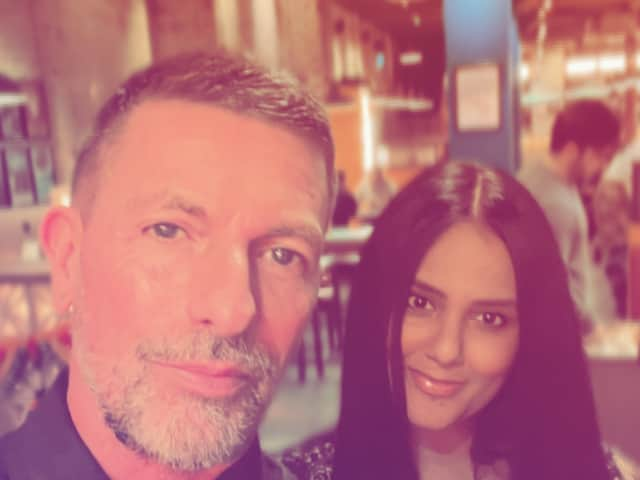 The charity has also praised Ayesha for her efforts to raise cash and awareness.
Marc Shaw, head of community and events at Kidney Research UK, said: "It is always a pleasure to see the many creative ways that supporters and patients raise money for us.
"Many people like to ease themselves in, others embark on strenuous challenges, and some like Ayesha take on their greatest fears.
"No matter what they decide to do, the contribution of everyone who raises money for us is so invaluable as they help us to accelerate crucial research to improve the outcomes of all kidney patients.
"Ayesha's fund-raising has already hit an incredible total of £600, money that will give patients like her so much needed hope."