Bernard Cribbins: Doctor Who and Fawlty Towers star from Oldham known for 'Hotel Inspector' role passes away
The actor played much loved characters across his long and succesful career
Watch more of our videos on Shots!
and live on Freeview channel 276
Visit Shots! now
Much loved actor Bernard Cribbins has died, it has been announced.
Bernard was a star of the small screen for many decades, from his role in the Railway Children to regular appearances on the hit BBC sci-fi show Doctor Who.
Here is a look back at the career of the actor who was born and raised in Greater Manchester
Where was Bernard Cribbins born?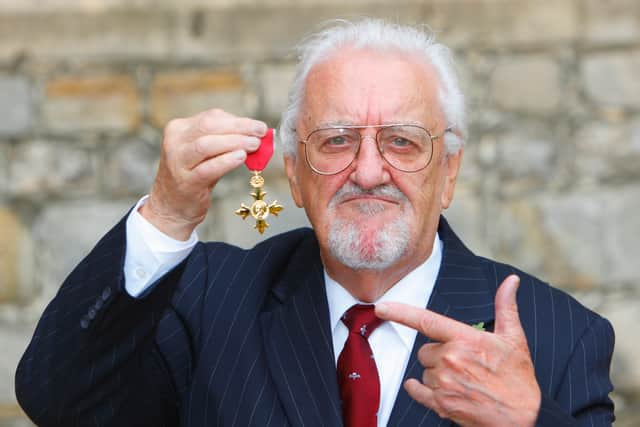 Bernard Cribbins was born in Oldham, Greater Manchester in 1928. Acting and the theatre was an industry he seemed destined for, especially when he left school at the age of 13 to start a role as assistant stage manager of a local theatre club.
He began to turn his hand to small roles in shows, before working his way towards an apprenticeship at Oldham Repertory Theatre.
The acting roles became bigger and more prominent throughout the 1970s and 80s.
Which roles was Bernard Cribbins best known for?
Bernard Cribbins played all kinds of roles during his illustrious career, but arguably two stand out over others.
In a 1975 episode of the cult sitcom Fawlty Towers, Bernard played Mr Hutchinson, a hotel guest.
Basil Fawlty (John Cleese) believes Hitchinson to be a hotel inspector, and proceeds to go out of his way to meet the increasingly unusual demands of Hutchinson.
The scene has been mentioned as one of the best ever created within the sitcom.
Bernard had earlier roles in Doctor Who, but it was his time as Donna Noble's (Cathrine Tate) maternal granddad which many will remember him for.
As William Mott, Bernard tackled some of the classic Doctor Who aliens including the Daleks, which he had fought in a Doctor Who film decades earlier.
What did Russell T Davis say in tribute to Bernard Cribbins?
Russell T Davis, who was a writer for Doctor Who during some of the years that Bernard Cribbins was involved, posted a touching tribute to Bernard on social media.
The tribute reads: "He loved being in Doctor Who. He said, 'Children are calling me grandad in the street!' His first day was on location with Kylie Minogue, but all eyes, even Kylie's, were on Bernard.
"He'd turned up with a suitcase full of props, just in case, including a rubber chicken. And what an actor. Oh, really though, what a wonderful actor.
"We once took him to the TV Choice Awards and sent him up on his own to collect the award, and the entire room stood up and cheered him. That's a lovely memory.
"He'd phone up and say, 'I've got an idea! What if I attack a Dalek with a paintball gun?!' Okay, Bernard, in it went!
"He loved Gill with all his heart; he mentioned her in every conversation we ever had. A love story for the ages. I'm so lucky to have known him.
Davis ends the tribute with these few words: "Thanks for everything, my old soldier. A legend has left the world."
Has Bernard Cribbins' agent given a statement?
Following the news of his passing, Bernard Cribbins' agent issued a statement which highlighted the hugely diverse career Bernard had enjoyed.
A section of the statement reads: "He worked well into his 90s, recently appearing in Doctor Who and the CBeebies series Old Jack's Boat, he lost his wife of 66 years, Gill, last year."
They added: "Bernard's contribution to British entertainment is without question. He was unique, typifying the best of his generation, and will be greatly missed by all who had the pleasure of knowing and working with him."