A new vision for the abandoned Central Retail Park on Great Ancoats Street has been released, and are residents are being invited to have their say on it.
Manchester City Council has opened public consultation on the redevelopment plans, which include office, retail and residential spaces, as well as dedicated green areas – something that local campaigners have been asking for for years. The initial Strategic Regeneration Framework for the former retail complex was approved by the council in 2020, but these renewed plans were heard recently by the council's executive in December.
The city centre site was once home to several large retailers, such as JD Sports, Mothercare and Toys R Us. It was bought by the council in 2017 and shut down completely in 2019. Since then, the 10.5-acre plot of land has mostly remained empty, apart from during the pandemic when it was used for a temporary Covid testing site and this summer, when skateboarders built a DIY skatepark there.
What do the plans include?
There are four elements to the updated vision for the Ancoats site. The new plans include:
Work and office spaces that could facilitate up to 8,000 new jobs in the area.
Retail and leisure facilities, such as cafes and shops, to cater for both residents and the predicted 8,000 new workers coming to the area.
Improved infrastructure for cyclists and pedestrians with links to public transport. Central Retail Park is only a couple of minutes walk from New Islington Metrolink, a 10-minute walk from Piccadilly Station and 20-minute walk from Victoria Station. 
Green spaces, with terraced lawns and planting, which connect to the nearby Cotton Field Park. 
There is also interest from the Government Property Agency about opening government offices on the site, moving civil servants from London there as part of Levelling Up plans.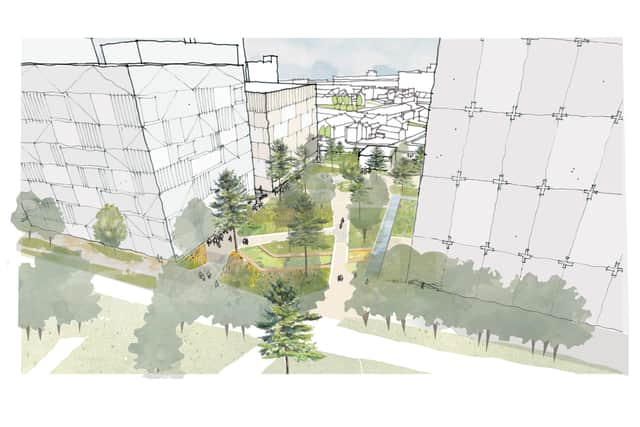 What does the council say about it?
Coun Bev Craig, leader of Manchester City Council, said: "We have an exciting opportunity in the former retail site to bring the long-term regeneration story of New Islington to a close, creating a flagship low carbon, green development that has the potential to create thousands of jobs.
"At the heart of our proposals is a green public space that will create a link between Great Ancoats and New Islington Marina for the first time, helping to celebrate Cotton Field Park behind. We want this to be a truly valuable investment to Manchester's regeneration programme and a credit to the city centre. As such, we would encourage feedback on our proposals and invite as many people as possible to take part in the consultation."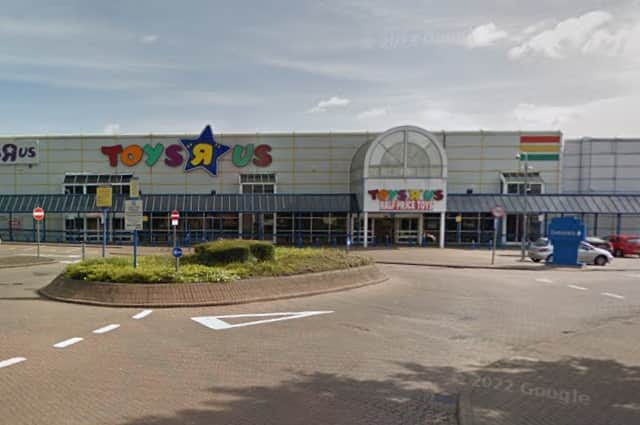 Have your say
You can submit your comments on the proposal via the consultation form on the Manchester City Council website. Anyone is welcome to take part, particularly local residents and businesses. There will also be two drop-in sessions on Tuesday 17 January at the Halle St Peters (40 Blossom St, Ancoats, M4 6BF), first at 12pm – 2:30pm and later at 5pm – 7pm. No booking is required. Any other questions can be addressed to the consultation team at: [email protected]