The Taliban's sweeping return to power in Afghanistan has dismayed onlookers around the world, including the Afghan community in the North West.
A protest is now being planned in Manchester city centre so people can express their views on the shocking events that have taken place.
The event, which will take place on Saturday 28 August, is also intended to raise awareness and improve people's knowledge of the country and its situation.
Who is organising the Manchester protest and why it is taking place?
Demonstrations against the Taliban have already taken place in London and co-ordinated protests are set to take place in cities on 28 August.
Fatima Amin and her close friend Arzo Azizi decided that as Manchester has quite a large Afghan community they should not have to travel all the way to London to have their say.
Having got to know each other on social media, Fatima and Arzo realised they were both thinking about putting on protests and decided to join forces and create a single demonstration in Manchester.
Fatima, 20, is a law student at the University of Central Lancashire (UCLan) in Preston whose family is from Kandahar, while 16-year-old Arzo is a college student from Bury who was born in the UK after her parents left Afghanistan.
They have been shocked and horrified to see what has happened to the country in the wake of the US and its international allies withdrawing troops and its previous government led by former president Ashraf Ghani collapsing.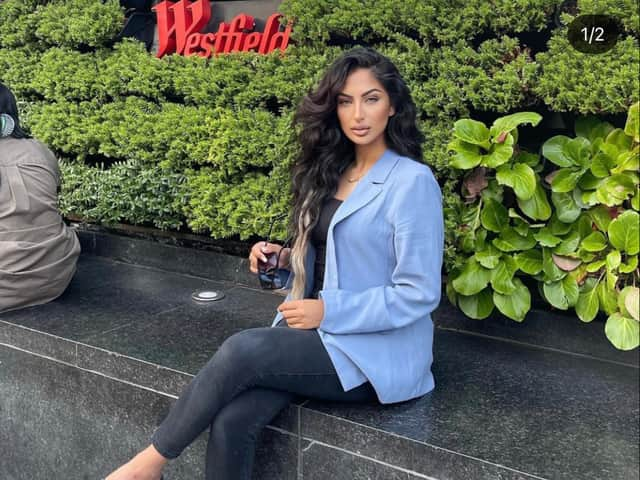 Fatima said: "I've got family in Afghanistan and what is happening there has affected us directly.
"It's wrong on so many different levels, it's not just or fair. They are breaking human rights laws."
Arzo added: "The Taliban have taken our flag and our identity away. It hurts as an Afghan to see what is happening. My grandfather was killed by the Taliban.
"We don't know what we want as Afghans, because the government was so corrupt.
"All we can do now is have faith and pray."
'People think this is the norm in Afghanistan'
Fatima and Arzo are keen to stage the protest to improve people's knowledge of Afghanistan's recent history.
They are concerned that people have a simplistic view of the country and its people.
Fatima said: "These wars have been going on for 40 years, whether it's against the Russians or the Americans. Civilians are dying but people have been desensitised to the situation in Afghanistan.
"It has been going on for so long that people just think it is the norm. We've even started thinking like this living in Western countries.
"It is not normal and we need to tell people exactly what is going on."
The protest will take place on Saturday 28 August between 2pm and 5pm.
The exact location has not yet been decided as it was due to be held in Piccadilly Gardens but has had to be moved due to other events on the same weekend including the MCR Pride Protest.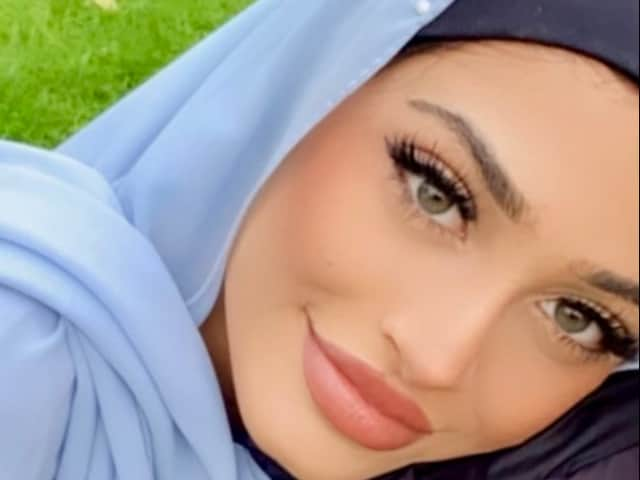 Speakers will address the crowd including Fatima and refugees who have fled Afghanistan for the UK who will give first-hand witness accounts of life there.
There will also be recitals of poetry to showcase the sophistication and beauty of Afghan culture.
The organisers have said they want to create solidarity between people from different countries who have been affected by the tumultuous events in Afghanistan.
What is currently happening in Afghanistan?
The protest organisers said people in Kabul are currently afraid to leave their homes as heavily-armed Taliban fighters are patrolling the streets.
The hardline Islamist organisation has been suggesting how it will govern Afghanistan, but Fatima warned international leaders to be wary of its promises.
She also spoke about how it goes about recruiting to fill its ranks.
She said: "The Taliban currently knows the world has got its eyes on them.
"They are saying women can go to work and are making it sound like they have changed and have a different perspective on things.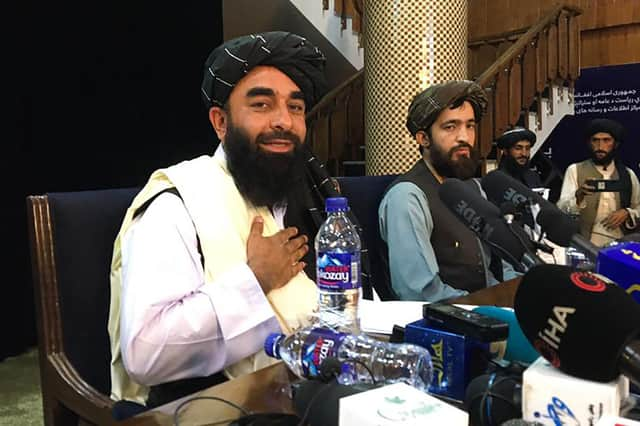 "It's not true. They are not who they say they are and they will never change.
"People who become Taliban are young boys who are on the streets, who have lost their families and have nothing to live for.
"In a patriarchal society that means they have lost their dignity, their self-worth, everything.
"When the Taliban come through they say they will bring those things back and even give them a woman, which to them is a massive thing that is out of this world.
"They then become radicalised and brainwashed, they don't think logically or rationally. We need people to educate themselves on how the Taliban are not good people.
"We can't trust the lives of civilians to a group like that."