A film-maker, actor and mental health activist has spoken about how he is providing hot meals for homeless people in Manchester city centre over the Christmas period.
John Junior, whose story was featured in the award-winning series Hollyoaks: IRL and who also fronts social movement John and Charlie's Journey, is travelling into the middle of Manchester to support those sleeping on the streets during the festive period.
John spoke about how tough a time of year Christmas is for those who cannot participate in the usual family festivities, and how that is all the more the case for those who do not even have a roof over their heads.
What is John doing to support homeless people in Manchester over the festive period?
John, who is from Wilmslow, is going to support people who are living on the streets of Manchester for four nights over the festive period, starting on Thursday (22 December) and finishing on Christmas Day on Sunday.
The 34-year-old is going to visit a local branch of Waitrose to stock up on ready meals before heating them up and heading into the city centre. Friends who work for food delivery giant Just Eat have lent him a couple of bags to keep everything warm.
John started supporting the homeless after meeting people in tough circumstances with John and Charlie's Journey, which features him accompanied by a large yellow teddy duck which he dresses in a variety of outfits to make people smile and lift their mood. He has previously visited supermarkets around Piccadilly to buy meal deals and drinks to give out to homeless people in the area and has also given out blankets and pillows.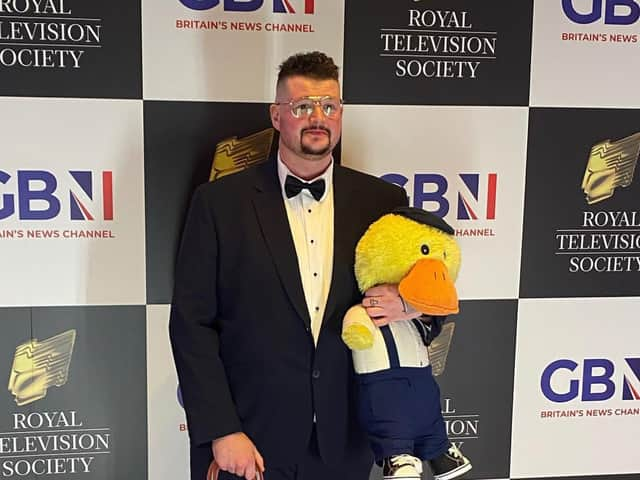 John said: "I'll get the nice Christmas ready meals fresh and then stick them in the microwave to get them warm before I put them in the bags and head into town. That's the plan.
"I know where people will be, I've made acquaintances with a lot of them now. I was homeless myself when I was 16.
"I've had a lot of conversations now with people from all different walks of life, including single parents, people with no family and homeless people, through the journey. A lot of the homeless people I've met just wish they weren't cold. Maybe things would change if they got the right support but problems with alcohol and drugs are rife.
"It's just about providing good food and conversation, especially on Christmas Day. Who else goes out on Christmas Day? Most people are with their families. I will have a couple of hours and dinner and then I will go straight to town. These people have got nobody.
"Some people I've met who are homeless are the loveliest, friendliest people you could meet in your entire life. More people should just stop to chat to them. Homelessness can happen to anyone. I've heard of people who were multi-millionaires, lost everything and became homeless."
What mental health campaign work does John do?
John has been running John and Charlie's Journey with his yellow duck travelling companion since November 2019. The idea of it is to raise awareness of mental health,and encourage others to speak up without suffering in silence due to judgment and stigma. John especially supports the Hub of Hope app, provided by charity Chasing The Stigma, which can signpost people to services and support in their local area.
He is also an ambassador for the charity SOS Silence of Suicide, which provides support for people and also aims to get the sensitive topic of suicide discussed more openly, and campaigns for a number of other prominent charities working on mental illness and suicide prevention.
John's story of battling against depression was the inspiration for the first episode of the series Hollyoaks: IRL. He was approached after he started speaking openly in the media about how a storyline on the Channel 4 soap helped him at a very low point in his life, which also led to a podcast featuring the actors who had worked on the story.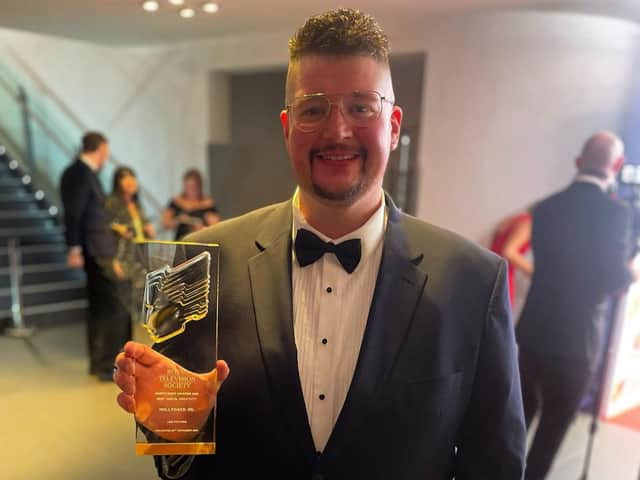 Hollyoaks IRL has been nominated for and won a number of prestigious awards. He also featured in actor and comedian Munya Chawawa's programme Race Around Britain, in which he played a journalist.
John said his festive efforts supporting homeless people feel very much of a piece with all the other work he does on social issues.
He said: "Providing food for homeless people at Christmas feels like it goes with being a campaigner for mental health. It goes hand in hand with that."