Active neighbourhoods: campaigners call on transport bosses not to fund scheme relying on traffic calming
Development of an active travel neighbourhood in Levenshulme and Burnage has not been straightforward, and campaigners are still concerned about the council's approach.
Watch more of our videos on Shots!
and live on Freeview channel 276
Visit Shots! now
Campaigners have once again expressed concerns about the way an active travel neighbourhood in Manchester which is supposed to encourage residents to walk and cycle rather than use the car is taking shape.
Streets for People Levenshulme and Burnage (S4PLB) says the current proposals being developed by Manchester City Council rely too heavily on traffic-calming measures and not enough on moves such as installing filters to block off roads from most vehicles.
They say that if things continue as they are they will implore regional bosses not to fund the finished active neighbourhood and are concerned that the local authority is ploughing ahead without submitting its final design as that means it is spending its own budget on the scheme, something which active travel commissioner Dame Sarah Storey has confirmed in a letter.
Transport for Greater Manchester (TfGM) has said it has continued to advise the council on how to develop the scheme in Levenshulme and Burnage, while the town hall says it is confident in its approach of putting some measures in place and looking at what alterations need to be made before the final plan is submitted for funding approval.
What is the campaign group's concern about the active neighbourhood in Levenshulme and Burnage?
S4PLB says that having seen the latest plans for the active neighbourhood it is concerned about the way the council is going about creating the scheme and believes filters which block off routes for motor vehicles rather than just concentrating on measures like speed bumps or other traffic-calming devices are essential if residents are truly to ditch their cars for less polluting forms of getting from A to B.
The campaign group is also concerned that the council seems to be proceeding with this at risk by putting measures in place before the whole scheme is submitted for consideration under the Mayors Challenge Fund (MCF). Campaigners are urging the authorities not to be tempted to give MCF money out to Manchester if the scheme is watered down too far to be an effective active neighbourhood.
While the council has repeatedly stressed its commitment to the flagship Manchester transport project the progress so far has been dogged by concerns and complaints over how it is happening.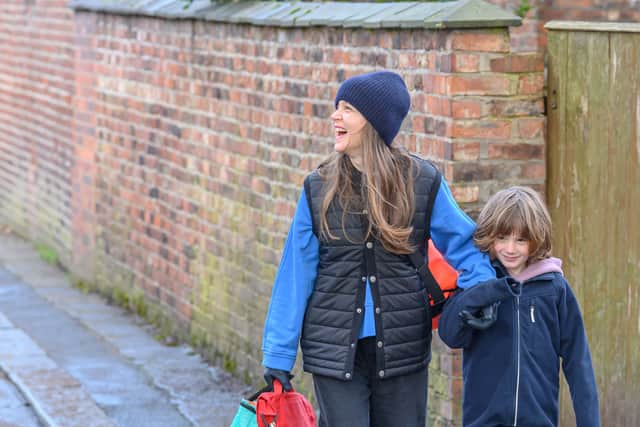 S4PLB has expressed worries that the council is insufficiently committed to prioritising walking, cycling and wheeling over motor traffic and there was anger and bafflement when a CYCLOPS junction was offered during one consultation only for residents who enthusiastically backed the idea to be told that actually it wasn't an option as it wouldn't fit at the proposed location.
Recently a crossing which had been put in place near a primary school was taken up so it could be moved back to a previous position following a consultation and residents expressed concern that raised tables which had been put in place around the Errwood Road area appeared to be being taken away. However, the council said it had put temporary ones down and was now replacing them with permanent features, while a raised section of road near the primary school was also staying to slow vehicles down and make crossing the road safer for pupils.
An S4PLB spokesperson said: "We don't feel the current interventions as published by Manchester City Council reflect a true active neighbourhood, in that they really do rely on traffic calming rather than redirecting through traffic.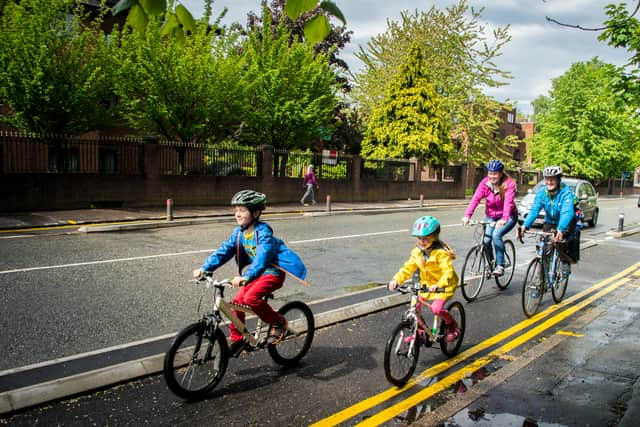 "It's our view that filters are a much cheaper intervention that is also more effective. However, that requires the political will from Manchester City Council to go forward with the interventions that were part of the original proposals.
"The latest details raise yet more concerns about the lack of willingness in the council's highways department to deliver schemes that genuinely reallocate space to people on foot and people on bicycles, in accordance with the council's own policies and plan.
"If these plans are final and are presented in the final business case for the scheme, S4PLB are calling on the funding authorities not to approve this scheme. To do so would undermine many other future projects and grant a licence for local authorities to deliver active neighbourhood schemes that are not capable of achieving real change in how people move around their local area, leaving cars being the preferred option for short journeys.
"S4PLB reiterate our call to all stakeholders in this scheme that only the highest-quality infrastructure is provided."
What have the authorities said?
Greater Manchester active travel commissioner Dame Sarah Storey has written a letter to S4PLB which also contains information from TfGM in the appendix.
TfGM said it has not requested a reduction of the number of modal filters in the scheme, and at times has suggested there should be more. It also said the scheme does not yet have approval for funding but an overview and explanation of how this meets the criteria for an active neighbourhood has been "consistently requested" from Manchester City Council.
The transport body says the submission of this is the "essential next stage" for the scheme and says TfGM's position to the council on this has been "unambiguous". TfGM concluded by saying the council must now deliver this to show how the Levenshulme and Burnage scheme will meet the outcomes expected from an active neighbourhood and it continues to advise the local authority on this.
Dame Sarah in her letter said that she has now requested schemes be judged by the authorities in their entirety to make sure they achieve what an active neighbourhood should. She added that the council " are proceeding at risk and therefore spending their own budget to produce the current set of measures".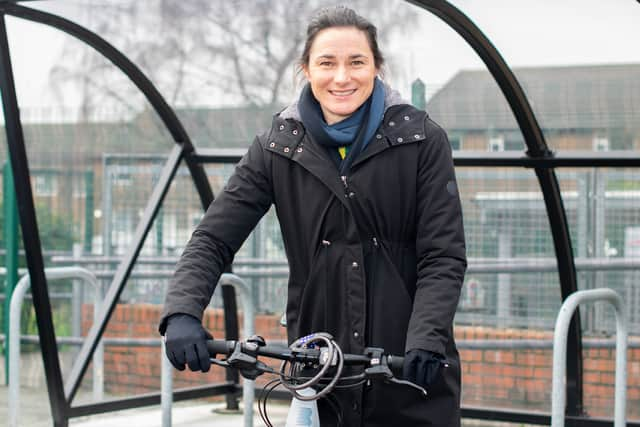 However, she also said: "I appreciate your concern and dissatisfaction but as a commissioner I am unable to pass judgement or intervene because a local authority is perfectly entitled to build a scheme in any order they decide, so what can be seen today may not be what is brought to the final business case review."
Manchester City Council insisted that it is on the right track to deliver the active neighbourhood for Levenshulme and Burnage.
A spokesperson for the town hall said: "We are continuing to develop the Levenshulme and Burnage Active Neighbourhood scheme with support from Transport for Greater Manchester, prior to seeking approval of funding from the GM Combined Authority.
"Whilst the full business case has not yet been issued for review, to ensure the scheme progresses, a number of measures have been provided on the ground such as 13 permanent road filters, which otherwise would have needed to be removed as the experimental orders for their original provision of 18 months would have expired
"Other measures which are being implemented in advance of the business case being approved are a zebra crossing outside Alma Park Primary School and improved crossing along Errwood Road outside Levenshulme High School together with an improved access for cycling.
"We are looking to resolve any outstanding issues so that the remainder of the scheme subject to any minor alterations can be submitted for business case funding approval and then implemented."