Greater Manchester may have experienced an economic World Cup boost, the latest economic figures suggest.
The Greater Manchester Index recorded a surprising uptick in the third quarter of 2022, rising by 4.3 points. Greater Manchester Chamber of Commerce says this is due to the strength of the services sector and construction, with the football tournament in Qatar helping get people out to spend money along with the festive season.
However, the Chamber said it expects the rise in consumer spending to peter out in the new year following Christmas and there are major concerns about the health of Greater Manchester's economy overall.
What do the latest index figures show and why?
The Chamber said the improvement in the Greater Manchester Index in quarter three of 2022 was down to construction and services, with manufacturing continuing to decline.
The organisation said an increase in economic activity at this point is not entirely unexpected, but it is also unlikely that it will last into 2023.
Subrahmaniam Krishnan-Harihara, head of research at the Chamber, said: "There is still a lot of construction activity taking place in GM and we usually do see an increase, particularly in wholesale, retail and hospitality, in the lead-up to the festive season. We've also had a little bit of a boost from the World Cup, and had England progressed further that would have delivered results economically too.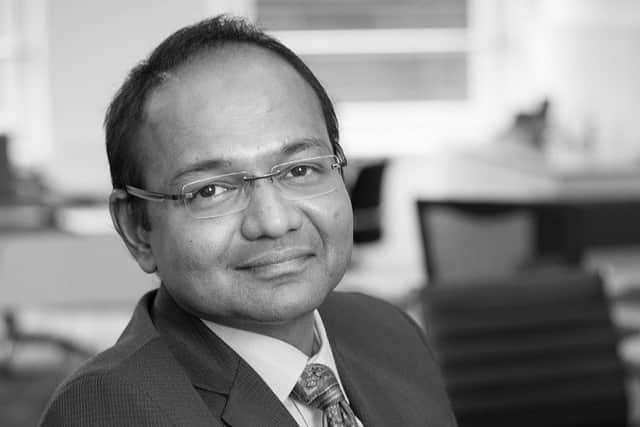 "These big events do translate into economic activity, and you will have seen crowded bars and restaurants with people watching matches. That is very important, economically speaking.
"However, what is likely to happen in the first quarter of 2023 is that consumer spending will slow down. There is a reduction in activity immediately after Christmas most years. So much of our economic activity has been reliant on consumer spending that a reduction in that in a cost of living crisis will have an immediate and sharp economic impact."
Concerning economic picture for Greater Manchester
Outside of the increase in building and consumer spending there was little good news in the latest figures shared by the Chamber. Mr Krishnan-Harihara said manufacturing is experiencing "a squeeze" as a boost the sector gained post-Covid has tailed off.
The Chamber says manufacturers are facing severe issues including Brexit, which has raised the costs of imported materials and shipping and introduced supply chain issues. Manufacturing is also having to deal with problems including shortages of labour, energy and fuel costs rising and pressure for wages to go up as employees feel the pinch, the Chamber said.
Businesses are now increasingly reaching the position where they want to put prices up to compensate for the added costs of doing business but have reached a point where customers simply do not have more money to spend and are unwilling to pay more, the Chamber said.
Mr Krishnan-Harihara also expressed concern about a lack of business investment, saying the UK is lagging behind other major economies and Greater Manchester is in turn falling behind areas such as London and the South East.
Issues with a mixed picture across Greater Manchester
The Chamber says the latest figures also shows that some economic issues are not being felt equally across Greater Manchester.
In recruitment, for example, businesses in what the Chamber calls GM North (Bolton, Bury, Oldham, Rochdale and Wigan) are struggling to find employees more than the rest of the city-region.
Mr Krishnan-Harihara said that could be due to the kinds of industries, such as manufacturing and food processing, which are well represented there, or it could be a reflection of current issues on public transport, including long industrial disputes involving train employees and operating companies, could be making it hard for workers to travel from borough to borough.
While that is to central Manchester's benefit, some of the service sector data is not. The figures show that domestic sales for that sector have risen in both GM North and GM South but fallen in GM Central (Manchester city centre, basically).
Mr Krishnan-Harihara suggested that transport issues could again mean people are exploring their local areas rather than heading into the city centre for a night out, boosting smaller town centres across Greater Manchester.
Alternatively, the increase in working from home could be playing against hospitality and retail businesses in Manchester, with people choosing not to come into the office on days when work is more likely to be followed by a meal or drinks.
What comes next?
Mr Krishnan-Harihara says it is likely that any positive news from this quarter's figures will not last into the start of 2023.
He said: "It's not a great picture at the moment. If the geopolitical picture stabilises and gas and oil prices come down that would take the pressure off inflation and rates would not have to rise as much as we currently expect them to.
"The first half of 2023 might be a difficult six-month period. We would expect to see improvement coming in the second half of the year in Greater Manchester."