World Vegan Day falls on Tuesday (1 November) and there are few better places in the UK to mark the occasion than in Manchester.
The city has become renowned as a haven for plant-based eating, with plenty of entirely vegan restaurants as well as those who make sure they have abundant vegan options on the menu as well as vegetarian or meat dishes. Surveys have regularly placed Manchester among the UK's most vegan-friendly cities with dozens of options ranging from street and junk food to stylish dining.
With lots of places in the city to go to grab great plant-based food this World Vegan Day, here are seven suggestions of where to head.
The Allotment
Located in Cathedral Gardens, The Allotment creates fresh, seasonal and local menus to provide a refined vegan dining experience in the city centre. There are small plates like miso maple mushrooms, cauliflower wings and satay skewers before the mains offer a trip round the world of cooking with dishes including jackfruit tacos, a laksa, risotto or a vegan take on fish and chips made using banana blossom.
Wholesome Junkies
Wholesome Junkies dishes up vegan junk food from its tiny and characterful spot located on Mirabel Street, in the arches near Victoria station. The signature dishes here are the burgers, which come in an array of styles from beefless classics to ones with crispy seitan inside, and there's also the good old comfort food favourite of mac 'n' cheese as well as a choice of sides.
Purezza
Vegan Italian joint Purezza has made a huge splash on the plant-based scene since it arrived, garnering prestigious awards for its pizzas like the Parmigiana Party. The Manchester restaurant in the Northern Quarter is Purezza's third eatery, after the ones in London and Brighton, and as well as the famous pizzas there are gluten-free options and a new small plates brunch.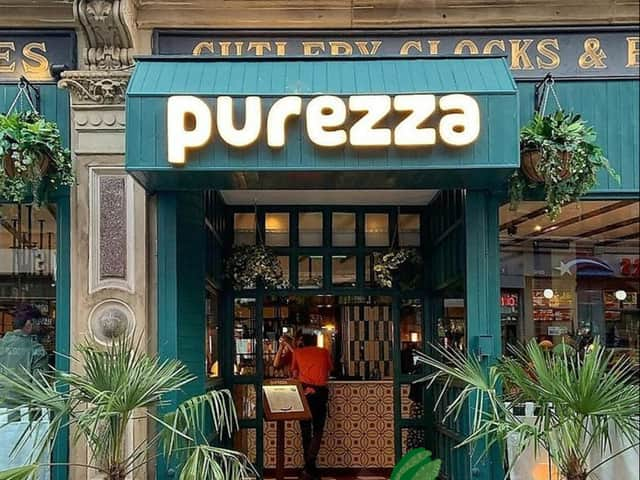 Lotus
Lotus is inspired by its owners' travels across Asia, from Hong Kong, Taiwan, Malaysia and Japan. Having tried the delicious vegan food available there, they returned to Manchester and proudly serve up their plant-based versions in their Wilmslow Road restaurant in Withington. The menu includes soup bowls, an enormous array of dim sum, rice and noodle bowls and main dishes showcasing an array of vegetables and tofu.
Vegan Shack
Alternatively, if going out to mark World Vegan Day is just a bit too much effort you can get plant-based food to come to you courtesy of Vegan Shack. You can either do click and collect or get a delivery from its Piccadilly Gardens base and order a choice of vegan fast food including plant-based burgers, loaded fries, sides, desserts and a selection of vegan milkshakes.
Bundobust
Bundobust has become a well-known name in the city with its combination of Indian street food and craft beer. There are two locations in Manchester, one at Piccadilly Gardens and the brewery on Oxford Street. The menu, which is made up of small dishes, isn't entirely vegan (it is all vegetarian though) but there are loads of options for plant-based eating. There are bhajis, the classic Mumbai street snack bhel puri, warming daals and rice dishes and the vegan vada pav, an Indian veggie burger.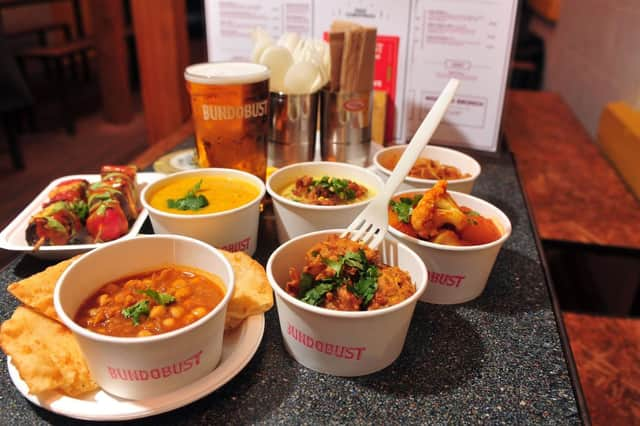 Ice Shack
After all that it might be time for dessert, and Ice Shack is solely dedicated to sweet vegan goodies. This desserts parlour in Withington tempts those with a sweet tooth through the doors with a huge selection of ice creams and sorbets, cakes, cookies and waffles as well as plenty of vegan shakes on the drinks menu.