National Rail's World Cup of Stations is back- and Greater Manchester has a horse in the race. The World Cup is a celebration of the most loved train stations across the UK and is decided on through a public vote.
For the 2023 tournament, there is one Greater Manchester station in the running. Hindley station, located in Wigan, will be flying the flag for the region.
Hindley has good connections to Bolton and then onto Manchester. It has been nominated alongside other North West train stations including Runcorn and Birkdale.
This year, the Rail Delivery Group (which organises the tournament) has a special aim for the World Cup. They want to crown 'The UK's Best Loved Station' and shine a spotlight on the work of dedicated volunteers that support our stations through Community Rail.
The World Cup gets underway today (May 22) and is decided through online voting. Voting for the North west group, which will see Hindley up against Runcorn, Birkdale and Goostrey, opens on May 23.
Stations who are victorious in the first round will then go through to the semi-finals which take place on May 25. If successful, Hindley will be up against the winners from the Scotland and Wales groups- which could be some pretty tough opposition.
The final of the 2023 World Cup of Stations takes place on Friday May 26. The final will be between just three stations which will have been whittled down from 48 at the start of the week.
To have your say on the World Cup of stations, visit the Rail Delivery Group website. Voting on the North West group will open on May 23.
Hindley Station information summary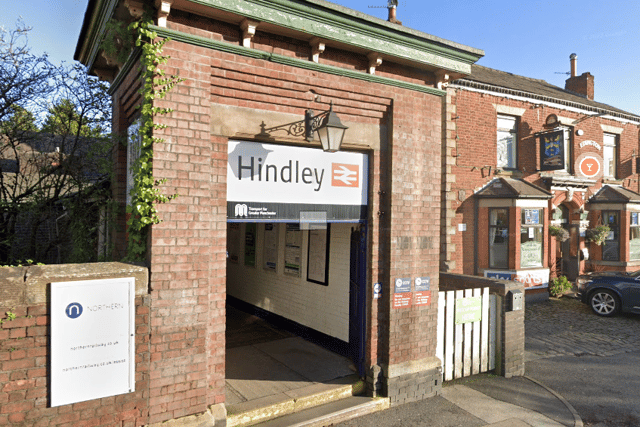 50 car parking spaces- all free

Lock up space for 3 bicycles located at the front of the station

Ticket office with pre-paid collection and smartcard top-up facilities

Ticket office opening hours: Monday-Friday 6.10am to 12.40pm, Saturday 7.10am to 1.40pm