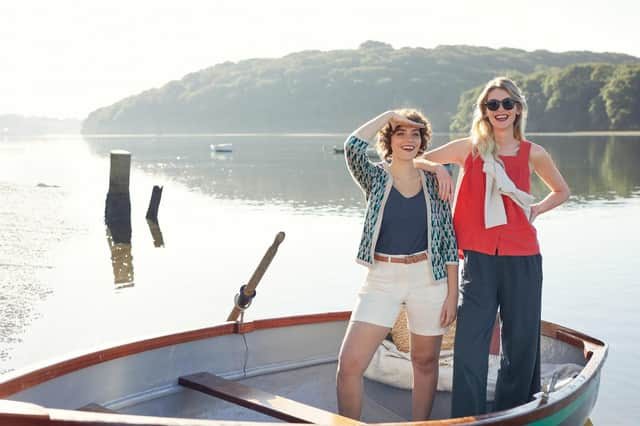 Seasalt Cornwall is a name familiar to many, having been in business since 1981. It has over 60 shops around the UK and Ireland with a website reaching many more.
The brand's story began in Cornwall, hence the name – Penzance to be precise – and is now one of Cornwall's largest employers.
Right from the start, Seasalt has offered beautiful clothing and accessories which are high quality, well-made and long-lasting; with prints and colours inspired by the wild landscape and artistic heritage of their coastal home. Each design also has style and flair - classic looks with a timeless feel.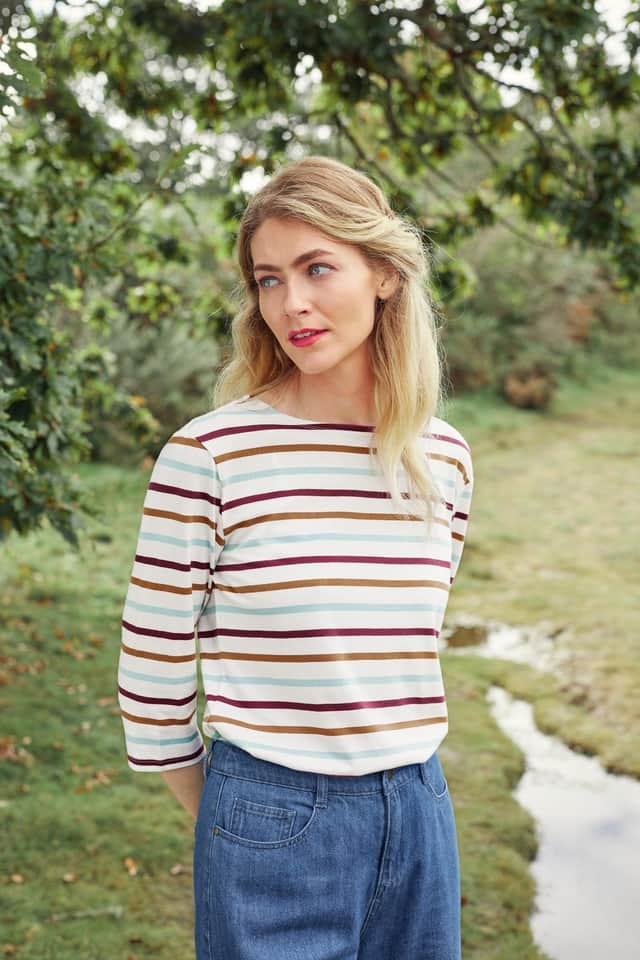 Seasalt's design ethos is to create beautiful and useful clothing that people can enjoy wearing season after season. The brand says its attention to detail and exceptional quality has helped to win it a very loyal following.
Many of Seasalt's garments are made using fibres derived from natural materials, with pieces often being crafted from organic cotton, linen or wool. Colours and patterns are vibrant, reflecting the ever-changing tones and textures of the Cornish coast and countryside.
Seasalt doesn't follow the trend-led nature of high-street fashion but keeps its looks stylish and tailored to suit all shapes and sizes. From denim to pretty summer dresses, separates, coats, footwear, bags, scarves, necklaces and jewellery – all with mix and match tones – the discerning shopper can quickly piece together a wardrobe that will last season after season.
Looking after the environment
In the same way that Seasalt's clothes are made to last from carefully sourced, quality fabrics, it also nurtures long term relationships with trusted suppliers who trade ethically; partnering with people in their supply chain who, like them, feel a duty to care for people and the planet. From raincoats produced using fibres derived from recycled single-use plastics, to fabric made with fibres derived from natural wood, it introduces more sustainable pieces into its collections each year.
The brand's clothing fits true to size. The many reviews describe the fit as good and the sizing as accurate, and the standard range is available in sizes 8 - 20, with some pieces available in sizes 6 - 28. Select pieces are available in Petite and Tall fits too.
Seasalt design practical clothing that is made to last which is made to last – but it's also designed to take you from outdoors to inside, from countryside to town and from day to night. A Seasalt dress that is ideal for a summer picnic could be transformed with a jacket and accessories to something stylish and comfortable for an evening dinner date.
There's nothing like a bit of colour in summer, and Seasalt's designs - bursting with vibrant shades and patterns inspired by nature and art - are made to make you feel good.
Because they are designed with women in mind, they are cut accordingly – and although the colours are varied, they are always complementary, meaning each piece is easy to mix and match to create a capsule wardrobe - perfect for a weekend staycation or a longer break away.
Seasalt says: "Our purpose is to inspire women of all ages and shapes to dress with creativity and confidence. So we offer a wide choice of styles, cuts and sizes, carefully curated colours and crafted fabrics that all work beautifully together."
Although the company began on the south coast, it has spread across the country and you can find stores in Chester, Leeds and York – all stunning destinations for a day's shopping!
But that same attention to detail and customer service is found in its online offering too. There is standard delivery of 3-5 days and free returns via Royal Mail, making it easy and reliable to shop at home.