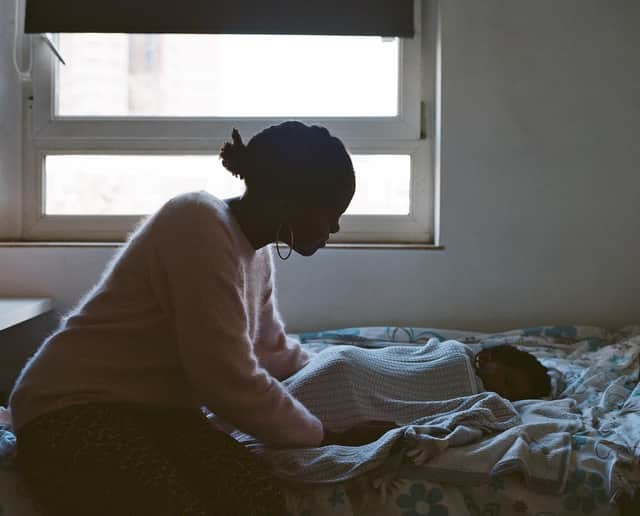 Living on just £39.63 per week and not allowed to work while they wait for their asylum claim to go through the system, survivors of torture are among the most vulnerable and at risk people living in the North West.
It is estimated there are around 195,000 refugees and asylum seekers in the UK, and a quarter are thought to have experienced torture in the countries they have left behind. Mental and physical health problems often add to their misery, compounded by the lack of a wider support network. Anxiety, depression and post-traumatic stress are common as well as physical scars and injuries. Around eight out of ten clients with the charity Freedom from Torture experience debilitating physical pain.
Freedom from Torture's Manchester centre is the only dedicated torture-treatment centre in the North West. This Christmas, they are calling on caring people across the region to help them cope with the cost-of-living crisis. A donation of just £20 could pay for one month's phone credit to allow a survivor access to remote therapy; £25 could pay for an interpreter for one therapy session; £30 could pay for a one hour pain self-management session; and £40 could help pay for essentials such as food and toiletries for a destitute survivor.
Freedom from Torture is the only national charity specifically dedicated to the care, protection and rehabilitation of torture survivors. About 700 adults, children and young people – refugees and asylum seekers from countries affected by conflict – are helped every year, across our five centres in London, Birmingham, Manchester, Newcastle and Glasgow.
Founded on December 24, 1985, the charity has delivered significant success rates in rehabilitation and helped clients integrate into new communities, building new lives and contributing to society.
Freedom from Torture's holistic treatment programme helps survivors to rediscover purpose and direction in their lives, improve their mental health and wellbeing, and overcome their trauma.
The charity offers all survivors of torture trauma-focused therapy, in one-to-one, group and family settings, to support them as they rehabilitate and rebuild their lives in our communities. They also offer therapeutic activities to survivors such as gardening, music and art therapy; a pain management service; legal and welfare advice; and a Medico-Legal Report service that provides evidence of torture for use before asylum decision-making bodies.
The centre in Manchester is the only dedicated torture treatment centre in the North West of England. Your support could provide a lifeline for torture survivors struggling to cope with their mental and physical health, further exacerbated by the ever-increasing cost of living. Your donation could help them make it through the winter and look forward with hope to a brighter future.