You may think you know Manchester, but no one knows the city quite like its tour guides. They can tell you why there is a statue of Abraham Lincoln in the city centre and which library philosophers Karl Marx and Friedrich Engels studied together in. They even know which pubs have the best selections of beer.
As a freelance tour guide, Emma Fox, 50, has all this knowledge at her fingertips. She has been taking groups around Manchester since 2009, when she quit her job at a computer recycling company in favour of a more flexible and fulfilling career that combined her love of Manchester's past and present.
She said: "I'd never even been on a tour. I just thought: well, it involves music, architecture, history and I love Manchester – I grew up in the time of Madchester. I just thought that would be perfect for me."
Emma researches, curates and leads all the tours herself, catering for all kinds of people, from school groups to retirees, foreign tourists to local history enthusiasts. She has devised excursions on a whole range of topics, including music, sport, the cotton industry and the Suffragette movement, to name but a few.
Part of the fun of the job for Emma is seeing how people react to the Manchester landmarks and the joy that learning something new brings to people.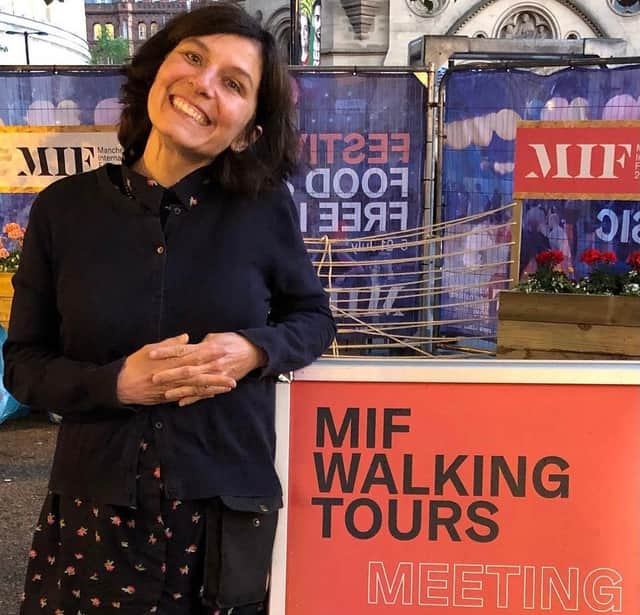 She said: "I love taking people inside spaces and their jaws drop, they're seeing something for the first time. Locals say: 'I've walked past here a thousand times and I didn't know this was here.'"
Some of the places she said have elicited such a reaction include the Royal Exchange Theatre, a Grade II-listed building with a space-age theatre at its centre, and the Gothic, "Hogwarts-like" John Rylands Library that is now home to an extensive pop culture archive, covering everything from Coronation Street to Factory Records.
And it's not just the historical architecture that people want to see in Manchester. One of her favourite places to show people is the Northern Quarter.
"The Northern Quarter is absolutely unique, with its live music venues and quirky little bohemian independent businesses and shops. And the street art, people love that. It's what makes Manchester feel different to everywhere else," she said.
Changing Manchester
Manchester's skyline is evolving at breakneck speed, with more and more development projects getting the green light each year. And while there has been some opposition to this, Emma explained how the dramatic redevelopment has actually made her work as tour guide much more accessible in some areas.
Ancoats is a perfect example of this. She said: "You wouldn't really walk round Ancoats, it was scary, it was desolate. Over the last few years – oh my goodness, the work going on there. The people in hard hats and hi-vis over the last five years have totally transformed the area.
"I started doing tours about Scuttlers, the teenage street-fighting gangs, 10 years ago, and I'd be walking down these back streets that nobody else would be around at all. Now, you go to Ancoats and it's so full of people, places to eat, drink, young people with little dogs. It's what makes this job brilliant."
But Emma says that the "swanky flats" should exist alongside affordable housing in the city centre, and while she is happy to see that Ancoats Dispensary is set to be made into social housing, for example, she is is still cautious about the effect rapid development is having on Manchester.
She said there is a "constant tension" between retaining the city's heritage and modernisation, using examples such as the pre-industrial weavers' cottages in the Northern Quarter that have fallen into ruin and the "crazy" plans for a new 26-storey building threatening the future of one of the city's iconic pubs, the Briton's Protection.
"It won't lose the unique buildings because that is what people come for, the heritage, as well as it feeling alive with the live music and that kind of scene, and the football," she said. "But we're not Dubai, we've got to retain it to keep our character."
Emma's hidden gems
Here are some of the popular locations on Emma's tours and a taster of what you can expect from them.
Emma dedicates whole tours to exploring Chorlton's Southern Cemetery. While it may look like any other suburban cemetery, it dates back to 1879 and is the final resting place of some of Manchester's most notable residents.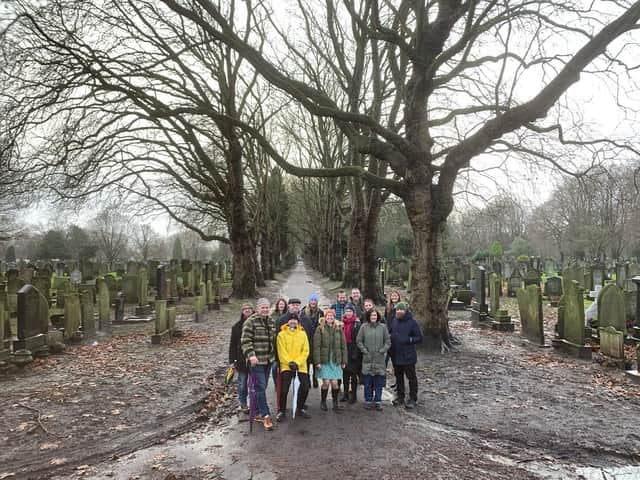 The list includes Salford-born artist L.S. Lowry, pilot of the first nonstop trans-Atlantic flight Sir John Alcock, 19th century police officer Jerome Caminada, dubbed Manchester's Sherlock Holmes and modern icons such as Manchester United manager Matt Busby and Factory Records founder Tony Wilson.
Emma said: "You can tell the whole story of Manchester in that space and it's a green flag-awarded green space, and it's got wildlife, tranquillity.
"I've met a few family members of the people I tell the stories of and they're really happy that their loved one is having their story told."
This one is a popular site among music fans thanks to the iconic picture of The Smiths taken at this location. It was established at the turn of the 20th century to help keep kids off the streets and still works today, which is why it is a favourite of Emma's. There are hundreds of pictures inside the building of all the people who have come to the club to recreate the famous Smiths photo.
Few Mancunians realise how important Worsley was to the industrial revolution and the starring role that Manchester had to play in it. It was here that Francis Egerton, 3rd Duke of Bridgewater, built his canal that connected the coal mine on his estate to the city's cotton industry. As Emma says, it was the "key catalyst in why the industrial revolution happened in Manchester because we had that easy access to coal."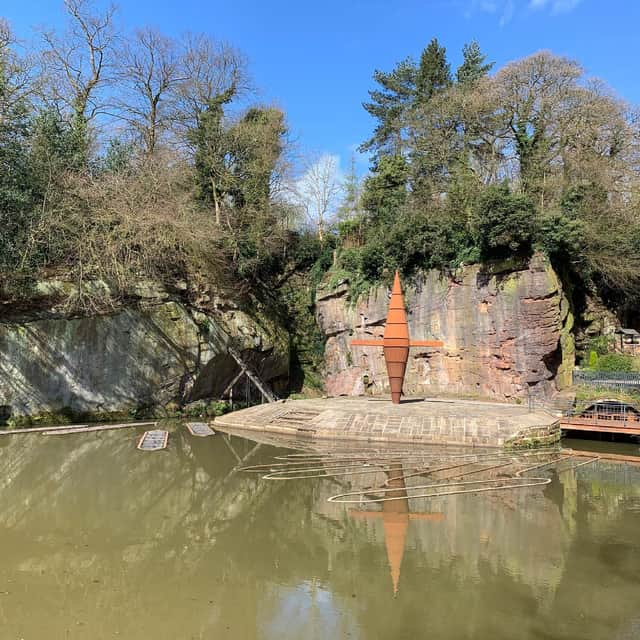 Today you can go and explore these historical sites including the network of underground tunnels at Worsley Delph, the beautiful St Mark's church and the RHS Bridgewater.
The trendy neighbourhood may seem like an obvious choice due to its waterside bars and outdoor amphitheatre, but its historical significance to Manchester runs much deeper than the canal water – all the way back to the Roman empire.
Emma said: "You've got the birth of Manchester three times there, with the Romans, and industry with the Bridgewater Canal coming, and you've got Jim Ramsbottom, transforming Castlefield into the area that we know today," Emma added.
You can find out more about Emma's tours via her Linktree, where you will also find links to all her social media pages. She will be running a Southern Cemetery tour on Friday 30 December, and there are regular music and pub tours every Saturday.