Manchester's Central Library has launched a new permanent exhibition that celebrates the accents and dialects of Greater Manchester.
The interactive installation is the culmination of a three-year project led by Manchester Metropolitan University (MMU) and funded by the Arts and Humanities Council. Over the course of the Manchester Voices project, researchers set out across Greater Manchester in their "accent van" to record the voices and dialects of people from all over the region.
Dr Rob Drummond, a reader in sociolinguistics at MMU and project coordinator, said: "It's a celebration of accent diversity and we've created a really nice resource for what Greater Manchester accents were like in 2021."
"It's also the biggest sociolinguistic project of its kind in any area of the UK – certainly it's the only one that takes a very public-facing approach."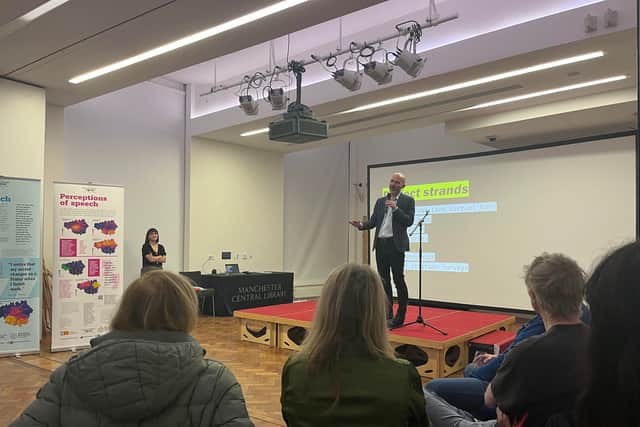 As well as the accent van, which had to run virtually during the pandemic, researchers worked with secondary school students, who were encouraged to discuss the identity and language in the form of podcasts, and they also held poetry workshops on the same theme.
What were the main findings?
Researchers gained extensive insight into how different accents are perceived throughout Manchester. Participants were asked to mark on maps where they thought had the friendliest accent, the poshest and the most "authentic" Mancunian, to name just a few categories. And the results are highlighted in a series of interactive maps available on the Manchester Voices website.
For example, according to the results from the participants, Bolton and Bury had the friendliest, while Tameside and Stockport had the harshest accent. Salford has the most working-class accent and the Trafford accent was deemed the poshest.
On a linguistic level, the research also looked at pronunciation of certain words and sounds. For example, people from Bolton and Wigan are more likely to pronounce "book" as "bewk," and Oldhamers are more likely to pronounce "hair" as "hurr." The central Manchester accent, on the other hand, was perceived to be the most nasal sounding and the fastest.
One of the most striking insights the researchers found was how much diversity there still is in Greater Manchester when it comes to accent and dialect.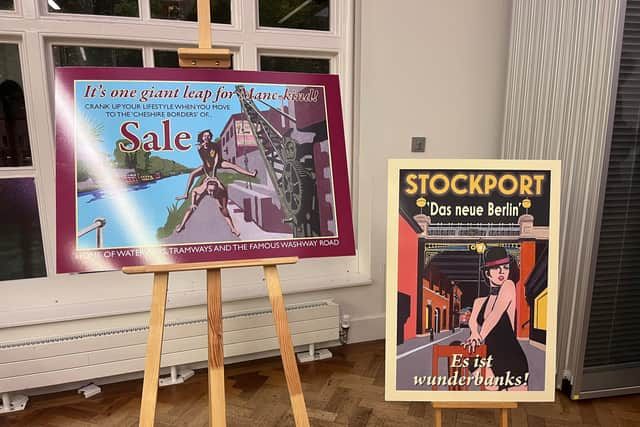 Rob said: "People talk about accents disappearing and they're not. People from Wigan still speak very differently from people in Stockport, Rochdale and Tameside, so accents are alive and well."
Regional pride was another overarching theme throughout the project. Rob told ManchesterWorld that he was surprised at how willing people were to talk about how they speak.
He said: "People really like talking about the way they speak, everybody has a story about the way they speak, whether they're proud of it or whether they were encouraged to change it, their accent."
Some of the older participants in the study told Rob about how they were told to drop their Mancunian accents growing up as it hinder their job prospects. He said that, fortunately, this is no longer the case for young people in Manchester.
"We uncovered some prejudice. People have faced prejudice due to the way they speak, but I think the overarching thing was pride, regional pride in the way they speak," he added.
What do the participants say?
Attending the opening of the Central Library exhibition were several participants from the project, and they seemed to agree that their accents are linked to their sense of regional pride.
Ewa Szafranski, from Bury, said: "It's just who I am. It's something that you're aware but it's not really thought about in detail.
Karl Woodcock, from Gorton, explained how he only became aware of his accent after being selected through the eleven-plus exams to attend a grammar school.
He said: "When I was at school – I was a scruffy urchin from Gorton – I was fortunate enough to go to a grammar school, Xavarian College at the time was quite a prestigious school. When I got there, I realised I had an accent.
"I struggled at school at first, and then I went to university and they thought it was a bit odd, a bit different, but it's about the confidence to be yourself."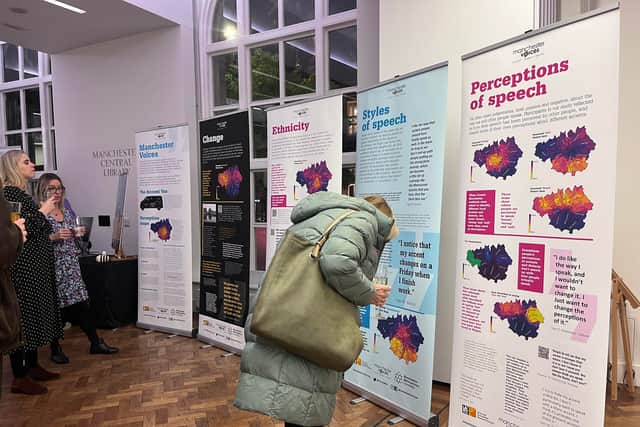 His wife Jane described herself as a "bit of a chameleon" when it comes to accents, having grown up in Oldham and Middleton to parents who are from Blackley and Collyhurst. They would pick up on the fact she pronounced "bus" as "buz," – another local quirk to Oldham, according to the Manchester Voice research.
She said: "I'm fiercely protective of my accent because it's intrinsically linked to your identity and jobs, corporations and businesses need to get a grip. It's not a measure of intelligence.
"I also find it really cheesy when people say: Oh you're from the North, you must be really friendly. It can work that way as well.
"I just think in this age of amazing diversity and acceptance, attitudes towards accents are a bit late catching up."
This sentiment was echoed by Rob in his speech at the installation opening.
"We need to change the way people listen, not the way they speak," he said.
The Manchester Voices installation is located in pod seven on the ground floor of the Central Library, where it will be indefinitely. All the interactive maps and information about the Manchester Voices are available online now on the Manchester Voices website.