Mackie Mayor has been named the UK's best food hall, together with two other Manchester food halls that have also made the country's top 10.
The 'Best Food Halls in the UK' list was put together by travel sites Big 7 Travel and Enjoy Travel, who assessed food halls up and down the country based on factors such as range of cuisine, selection of vendors, special events and overall atmosphere. Mackie Mayor, located on Swan Street in the Northern Quarter, opened in 2017 in the Grade II-listed former Smithfield Market building, which had been left abandoned since the nineties. It was founded by the team behind the Altrincham Market, which ranked fourth in the best food halls list.
The newly-crowned nation's best food hall has nine kitchens, including Honest Crust pizzas, FIN fish bar, Baohouse, which serves Taiwanese bao buns, and Tender Cow, a steakhouse that specialises in the lesser-known cuts of meat. The food hall also has a craft ale bar and wine bar.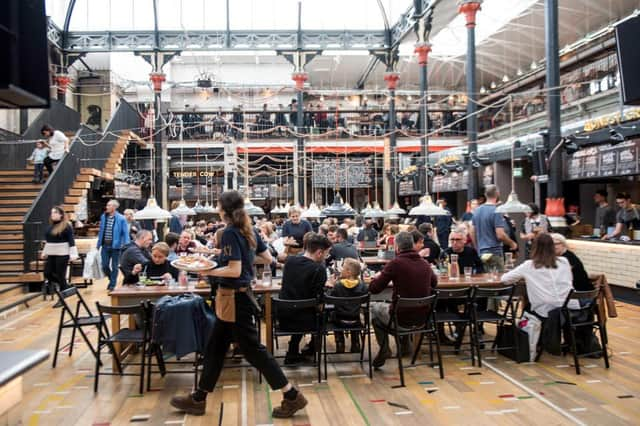 Altrincham Market, which kick-started the food hall trend in Greater Manchester back in 2014, has a very similar set up to Mackie Mayor, with many of the food vendors trading at both sites. It has six kitchens and two bars. Both Mackie Mayor and Altrincham Market are family-friendly venues that welcome guests of all ages.
The other Manchester spot honoured on the list is Society, which came in at number eight. It is the newest local food hall on the list, having opened in March 2021. It has four independently-run kitchens: burger bar Slap & Pickle, Manzoku Street Food, which specialises in Pan-Asian street food, Chaat Cart and Yoki Social Table, which offers up Korean dishes. On the drinks front it has a cocktail bar and taproom by Vocation brewery. You can find it opposite the Bridgewater Hall on Barbirolli Square.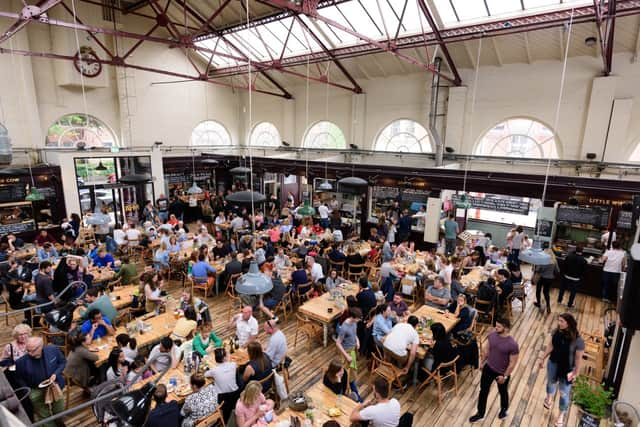 The rest of the top 20 list for the UK features food halls from all over the UK, including Eataly, an Italian-themed food hall in London that came in second, the Cutlery Works in Sheffield and the Baltic Market in Liverpool.
The food hall trend in Greater Manchester has been gaining in popularity over the years. Sale, Stretford and Stockport already have food halls in their town centres, and there are several indoor and outdoor venues in the city centre, such as Escape to Freight Island and Hatch. Just last week, plans for new food halls were announced for First Street and Salford Quays, while Wythenshawe, Bolton and Oldham are also set to welcome food halls in the near future.
For our review of Manchester's best food halls and what's on offer, see here.