The craftsmen creating handmade Chesterfield sofas
A team of craftsmen are creating Chesterfield sofas to high, traditional standards, making timeless pieces to grace any home.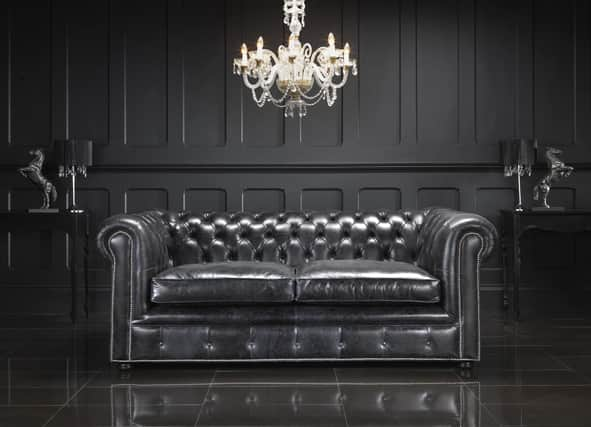 Chesterfield Couture use only the best materials including the cleanest, softest and smoothest leathers to produce unique quality products to furnish twenty first century living.
Managing director Yvonne Walton says: "It is a very skilled craft to do properly, using manual techniques to keep to the highest standards. Attention to detail is vital."
To begin making a leather Chesterfield sofa at the Manchester workshop, a hide is first cut to a pattern before being sewn and then placed over a handmade wooden frame. Antique leather is hand finished to create an old-fashioned style although more modern styles and colours of Chesterfields, including fabrics, are also popular. She added: "That is why they have never gone out of fashion – they are being seen more and more in contemporary homes. We have an amazing collection of leathers and fabrics designed to perfection so you won't have to cut corners on style or comfort."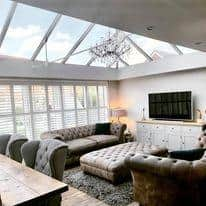 As well as Chesterfield sofas, the company makes chairs and stools as well as sofa beds as most of the sofas they produce can be converted. The MD explained: "Sofa beds are a great way of maximising your living space by providing you with seating and sleeping options in one piece of stunning furniture."
The team has more than 40 years of experience and therefore an extensive ability to make bespoke items. It has even extended to producing cinema seating. Yvonne says: "We often work to a traditional style but can also easily turn to make bespoke items so they fit the style and design our customers require."
Chesterfield Couture also make use of their own expert delivery drivers to ensure your item reaches you in the ultimate condition.
These personal touches are central to the business: "We are a small, family-run business and don't have a customer service department – that means we have that personal touch our customers appreciate. We listen to what people ask for and tailor the furniture to their requirements. And we don't do a hard sell because we want to make sure the customer is entirely satisfied when they get their Chesterfield home."