The historic town less than an hour from Manchester famous for food and drink and Last of the Summer Wine
Taking a trip into Yorkshire in search of a fine summer day out we went to Holmfirth.
Watch more of our videos on Shots!
and live on Freeview channel 276
Visit Shots! now
There aren't many places in the UK which can say their local cricket team has fielded one of the country's most successful football managers as wicketkeeper. There aren't many places which can say they're home to the longest continuously-running TV sitcom in the world either. But one place can do both, and that place is Holmfirth.
Sitting snugly at the confluence of the Rivers Holme and Ribble in West Yorkshire, Holmfirth is one of those places whose name immediately conjures homely images of dry-stone walls, weavers' cottages, and narrow cobblestone streets. Which is handy, because Holmfirth has all of those things and more, so - on a warm sunny day - I set out to have an explore.
Just under an hour from the heart of Manchester, Holmfirth can trace its historic lineage back to the 13th century, when the settlement sprang up as a result of the mill industry. Set in classically hilly landscape, I dropped into the Holme Valley from which the town derives its name and parked up in the central (and cheap) Co-op car park.
Ambling across the River Holme, I immediately caught sight of a heron before it flew off upstream in search of food - a pursuit I decided to share. Wandering through the town, I spotted a local café by the name of Bloc and headed in for a spot of breakfast on their wonderful terrace. One vanilla latte and egg on toast later, I was ready to mooch.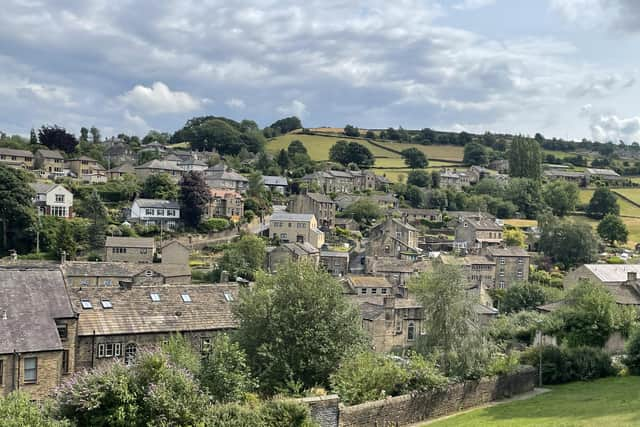 Holmfirth is well-known as a cultural epicentre in Kirklees, featuring a plethora of small independent shops, bridal boutiques, and art galleries such as the Ashley Jackson Gallery, which displays watercolours synonymous with the local area. But my first port-of-call was Read, a wonderful little family-run bookshop with some of the friendliest staff you'll meet.
Armed with a new book and a mint-chocolate-chip from Holmfirth's stunning dairy-free ice cream parlour Lick, I climbed one of the town's countless steep hills to head for Victoria Park, which boasts sprawling hillside views over the valley and the ancient roofs below. Spotting the church spire, I set off again across town, hoping to catch a slice of TV history.
I was not disappointed. Home to The Last of the Summer Wine, the world's longest continuously-running TV sitcom, Holmfirth is teeming with local sights and sounds featured in the series, none more famous than Sid's Café. As I approached, an old-timey tour van even pulled up, teeming with sight-seers. Seems I wasn't the only one…
Searching for a spot of food, I found my way to Lou & Joe's, Holmfirth's preeminent burger joint famous for its wacky culinary concoctions. The food is wonderful and wild - everything you could want in a burger. Happily satiated, I found a seriously good pint in Magic Rock just up the street, while Harvey's does lovely cocktails (the mango loco is unbelievable).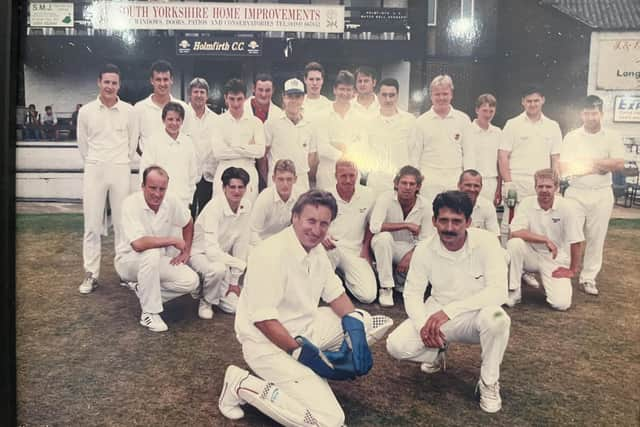 For those looking to make a weekend trip to Holmfirth, I'd strongly recommend checking out the listings at the Picturedrome, which attracts some brilliant acts who put on amazing gigs in a small and intimate setting, while those looking for a more beverage-tinged activity could do a lot worse than paying a visit to Holmfirth Vineyard to try some unique Yorkshire wines.
I myself headed back towards the river, wandering down towards Holmfirth Cricket Club where current Huddersfield Town manager Neil Warnock previously played as wicketkeeper during a previous stint as Terriers boss in the early '90s when he lived in Holmfirth. After that I jumped in the car again and drove the five minutes to nearby Holme for a proper walk.
Offering curious ramblers use of a quiet 6km stroll past Yateholme, Ramsden, and Brownhill reservoirs, the area is quiet, secluded, and lush with greenery - the perfect way to top off a lovely day spent in West Yorkshire. Feet happily sore, I arrived back at the car and headed home.