It's an extra reason to gobble one of our favourite foods.
This Wednesday sees the return of the annual National Pizza Day in celebration of the Italian classic.
From traditional savoury to wacky sweet toppings, you can buy pizza of all flavours, sizes and shapes in Manchester.
And Deliveroo says Mancunians order more pizza than people in all the cities it delivers to, after London and Brighton.
Here are a few of our favourite places to grab a slice or three. Let us know yours: tweet us @MancWorldUK .
Rudy's
Cotton Street in Ancoats & Peter Street
Somewhat of a Manchester institution when it comes to pizza, Rudy's has two branches in the city. The Neopolitan style bases are sublime and the lush Calabrese is a sausagey delight best enjoyed with a cold beer at the outdoor seating at the branch in Ancoats, the city's own Italian Quarter! They do delivery too.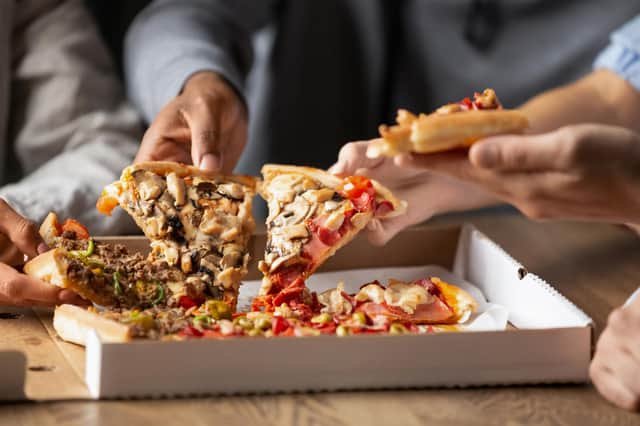 Purezza
High Street, Northern Quarter
It's the top choice with our vegetarian and vegan pals but there's something to tempt everyone at Purezza. The tasty sourdough bases are made to order (good news if you are gluten-free) and The One with all the Seasons gets our vote - artichokes shouldn't necessarily work on a pizza but they do here, along with mushrooms and beetroot carpaccio. There's even a pizza with a topping with roast potatoes if you really are bored of margheritas!
Salvi's
High Street, Northern Quarter
A cosy family-run spot, it has a classic feel and a smaller but perfectly formed (and reasonably priced) pizza menu alongside its pastas and risottos. It's hard to go wrong with the delighfully cheese-packed meat feast of the Calzone Spaccanapoli - teed up with an Aperol Spritz, of course.
L'Antica Pizzeria da Michele
If you like your pizza to feel posh, then this newcomer may be the one for you. Situated in a grand former bank in King Street, it's a great date night choice if you want to impress - but don't eat too much in advance as the pizzas are generously sized. The classic Margherita is a snip at £9.90 and there is a wonderfully inventive cocktail menu. They do takeaway too.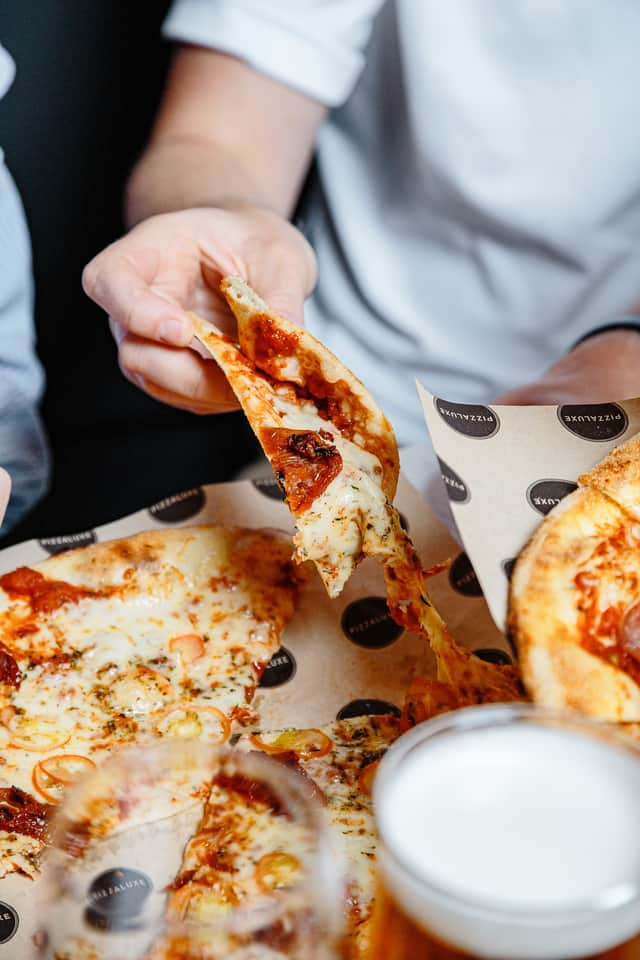 PizzaLuxe
Now for something completely different - ever tried a pizza for breakfast? PizzaLuxe has got you catered for if that is your thing - with sausage, bacon and egg topping. We weren't brave enough to try that gut-buster, but we do know that PizzaLuxe is offering any 13-inch pizza for £2.22 as a special offer on National Pizza Day if you mention the offer to staff when you are being seated.