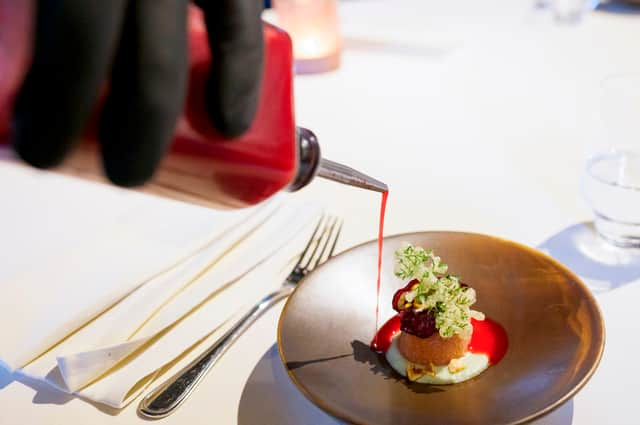 The full list of restaurants in the UK that have been awarded a coveted Michelin star has been revealed after the Michelin Guide 2022 was announced.
Restaurants up and down the UK have won coveted Michelin stars because of the quality of the dining experience they offer.
A total of 25 new Michelin stars have been awarded for 2022 - but are any of them in Manchester, and which restaurants in the city are holding on to their stars this year?
How do restaurants get Michelin stars?
A Michelin star is the highest accolade a restaurant can receive. It is very prestigious and can usually provide restaurants with more business and positive exposure.
In order for restaurants to obtain a Michelin star they must demonstrate the following:
Using Quality Products
Mastery of flavor and cooking techniques
Personality of the chef in the cuisine
Value for Money
Consistency of Food
Did Manchester restaurants win Michelin stars in 2022?
No new Manchester restaurants were added to the list this year, however there is one Michelin starred restaurant in the city which held on to its star.
Mana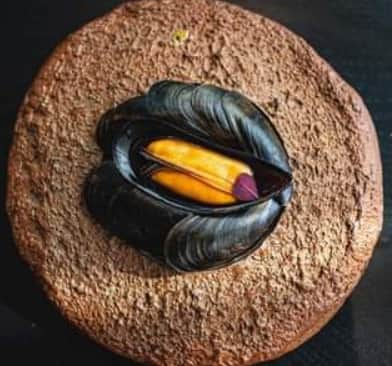 With locally sourced ingredients, and a beautiful interior, it's not hard to see why Mana is thriving, and the proud owner of one Michelin star.
Mana only accepts prior reservations, and tables are released at midday on the first day of each month for the second coming month. For example, on 1 January, reservations are available to book for all of March.
The Michelin Guide states: "The personality of chef-owner Simon Martin shines brightly at this stylish, modern restaurant in the lively Ancoats area of Manchester, where every one of the well-spaced tables has a view of the kitchen.
"The same fixed price, surprise multi-course menu is now served at both lunch and dinner, and the emphasis is on seafood because, as Simon puts it, 'we live on an island'.
"While most of the produce is British, dishes incorporate influences from Simon's travels and experiences, most notably Japanese and Nordic.
"Powerful flavours are the chef's hallmark, and the sophisticated, modern dishes are precisely crafted, original and well-balanced. Each dish has a thoughtfully chosen wine to complement it, the ambience is calm and unhurried, and the bright young team are enthusiastic and refreshingly free from pomp."
Closed on both Monday and Tuesday, Mana is open Wednesday from 7pm until late. The restaurant is then open Thursday, Friday and Saturday from 12pm - 1.30pm & 7pm until late.
Address: 42 Blossom Street, Ancoats, Manchester, M4 6BF, United Kingdom, manarestaurant.co.uk
Which UK restaurants have won new Michelin stars in 2022?
Several restaurants across the UK and Ireland have won new Michelin stars for 2022. This is the full list:
New three star restaurants:
L'Enclume, Cartmel, Cumbria – Chef Simon Rogan
New two star restaurants:
Chapter One by Mickael Viljanen, Dublin – Chef Mickael Viljanen
The Clove Club, Shoreditch, London – Chef Isaac McHale
Ikoyi, St James's, London – Chef Jeremy Chan
Liath, Blackrock, Dublin – Chef Damien Grey
Ynyshir, Machynlleth, Powys – Chef Gareth Ward
New one star restaurants:
The Barn, Aughton, Lancashire – chef Nathan Cornwell
Bastible, Dublin – Barry Fitzgerald
Bridge Arms, Bridge, Canterbury – chef Daniel Smith
Dog and Gun Inn, Skelton, Cumbria – chef Ben Queen-Fryer
Evelyn's Table, Soho, London – chef Luke Selby
Frog by Adam Handling, Covent Garden, London – chef Adam Handling
The Glenturret Lalique, Crieff, Perthshire – chef Mark Donald
Glovers Alley, Dublin – chef Andy McFadden
Home, Penarth, Cardiff – chef James Sommerin
Jamavar, Mayfair, London – chef Surender Mohan
Kol, Marylebone, London – chef Santiago Lastra
Meadowsweet, Holt, Norfolk – chef Greg Anderson
Pine, East Wallhouses, Northumberland – chef Cal Byerley
Sollip, Southwark, London – chef Woongchul Park
SY23, Aberystwyth, Ceredigion – chef Nathan Davies
Trivet, Southwark, London – chef Jonny Lake
Unalome by Graeme Cheevers, Glasgow – chef Graeme Cheevers
Upstairs by Tom Shepherd, Lichfield, Staffordshire – chef Tom Shepherd
Wild Honey St James, St James's, London – chef Anthony Demetre
Michelin green star restaurants
Chapters, Hay-on-Wye, Powys - chef Mark McHugo
Marle, Heckfield, Hampshire - chef Michael Chapman
Moor Hall, Aughton, Lancashire - chef Mark Birchall
Oak, Bath, Somerset - chef Pete Ellis
Pensons, Tenbury Wells, Worcestershire - chef Chris Simpson
Pine, East Wallhouses, Northumberland - chef Cal Byerley
Terroir Tapas, Bournemouth, Dorset - chef Jesse Wells
Tillingham, Peasmarsh, East Sussex - chef Tom Ryalls
Wilsons, Bristol - chef Jan Ostle