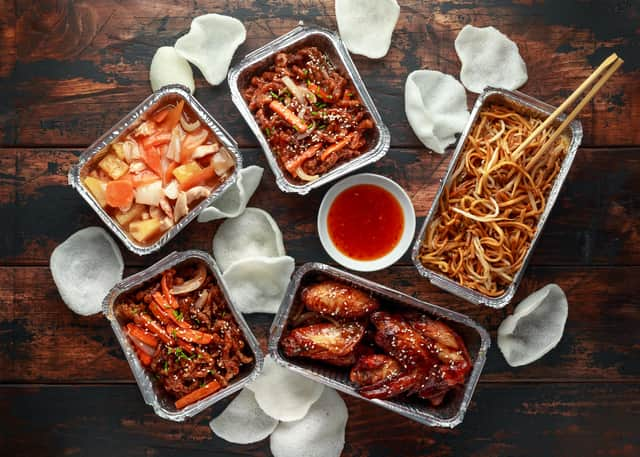 Not having a traditional Christmas dinner, but still want the luxury of not having to cook for yourself, or, do you want to order something after the Christmas dinner has worn off?
If so, there's at least five options in Manchester!
All of the restaurants in Manchester have been found from popular ordering app Uber Eats.
You do need an account to order from Uber Eats, but it's very simple to create. You just need an email address, a password in mind, your postcode and a credit/debit card.
If you already have the Uber app for transporting around, you can use the same log in details for Uber Eats.
1) My Thai (Northern Quarter)
A slight giveaway in the name, My Thai offers a range of different Thai dishes, and can be located at: 42 Tib St, G19 Smithfield Building, Manchester, M4
Uber Eats claims that the Bangkok Pad Thai is one of the most ordered items on the menu, and says: "Wish you could ask someone what's best here? Uber Eats users might say the Bangkok Pad Thai, since it's one of the most ordered items on the entire menu at this evening go-to."
They also offer prawn dishes, and a variety of different curries.
Wok is described as simply "noodles" on Uber Eats, but definitely orders more than that.
On the menu, their best dishes are Salt & Peppers fries, Chicken Strips, Katsu Curry and a menu labelled "Wok The Fck" that includes Beef, chicken, peppers, onions, carrots, curly fries, and udon noodles with sichuan sauce.
Their address is: 115 Oxford Rd, Manchester M15, Uk, M1, and they have a good 4.5 star rating from over 200 ratings.
Shere Khan is an Indian restaurant, and from 127 ratings has amassed a very good 4.4 star rating.
On the brief description about the restaurant, Uber Eats says: "Not only is Shere Khan Restaurant one of the most popular places for Indian takeaway, it's also one of the 10 places Uber Eats users order from the most in Rusholme. Of the 110 things on the menu at this evening go-to, the Chips Portion is one of the most ordered and the Garlic Naan and the Pilau Rice are two of the items most commonly ordered together."
All of the most popular curry dishes, such as Chicken Tikka Masala, Madras and a Bhuna's are all available from Shere Khan's.
Their address is: M14 5tq, Manchester, England M14
4) Mirch Masala/Shahi Masala
If you like your Indian food, Mirch Masala may be a clue as to what sort of food this restaurant delivers. The specialise in Indian food, and have a 4.6 star rating from 27 ratings.
Mirch Masala can be found at M50 3wl, Salford, England M50 3WL.
Out of everything on the menu, the garlic naan bread has been ordered the most, and despite being a predominantly Indian cuisine based restaurant, with top items including Vindaloo, Tikka Masala and Madras, they also offered fish-based dishes, and lamb chops.
Noodle House primarily specialises in Chinese food, but also offers Chinese, Noodles, Asian, Sushi, Japanese, Allergy friendly and Halal.
As well as a 4.6 star rating from 200+ orders, this is said on the Uber Eats website: "This place is not just one of the most popular places for delivery in Manchester, it's one of the 3 Sushi delivery spots in the city with the most orders. Noodle House is also particularly popular among Manchester locals, so if you try to do as the locals do, consider ordering from here"
The address of Noodle House is: 114 Withington Rd, Manchester, England M16 8FA
All of these restaurants are delivering, but make sure you live relatively nearby, as if you're too far away they may charge a bigger delivery fee, or just not deliver if you're too far away.