Escaping the city and heading out to the country often means lengthy journeys and lots of forward planning, but there's one beauty spot in Greater Manchester that's only a 20-minute drive from the city centre – perfect for last-minute day trips.
Daisy Nook is a country park in the Medlock Valley, straddling the boroughs of Oldham and Tameside and the M60 motorway. It is 40 hectares of woodland and meadows, surrounding an artificial lake and the remnants of the former Hollingworth canal. Over the years it has been developed into a family-friendly beauty spot, complete with a cafe, playground and a network of orienteering trails.
Some local residents have claimed that this is the closest country park to a city in the UK, although Oldham council, which is responsible for the upkeep of the park, were unable toconfirm this to Manchester World.
We spent the afternoon exploring all of Daisy Nook's nooks and crannies to help you plan your next escape to the countryside.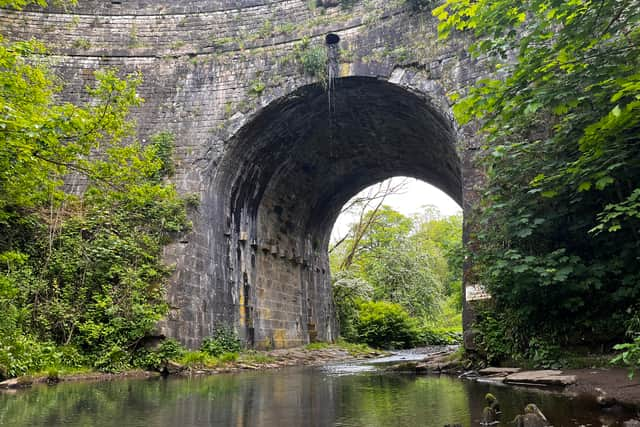 History
It's hard to ignore Daisy Nook's history as there are reminders of it everywhere – from the old canal locks to the ruins of the grand Riversvale Hall, which was demolished in the forties. This area was once known as the village of Waterhouses, until 1855 when it was renamed Daisy Nook after a fictional rural area described in the work of Failsworth-born poet Ben Brierley, who was famous for his use of the Lancashire dialect.
One important feature of the area is Crime Lake, an artificial lake created 1795 as a by-product of the canal construction. As you can imagine, there are some local myths about how the lake got its sinister name, but the truth is much more mundane – 'crime' is simply an old word for land intersected by a waterway.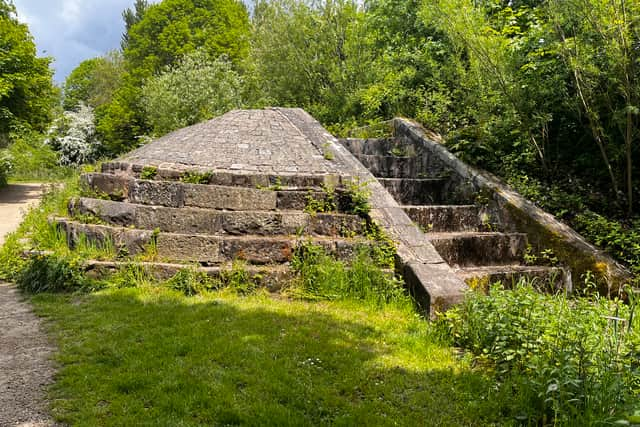 The canal itself was originally part of the Ashton canal and ran from Droylsden, between Manchester and Ashton, through to Hollinwood. It was used until 1928 and then gradually shut throughout the following decades and officially closed in 1955. Today, the canal is a popular walking route and important natural habitat for wildlife, maintained by Oldham council and local heritage groups.
Things to do
The abundance of animal and plant life at Daisy Nook is one of the area's biggest selling points. Old canal basins have been converted into ponds that attract a variety of birds, and, as a result, wildlife photographers. During our visit, we were even lucky enough to spot a couple of Manchester's famous ring-necked parakeets, which are also known to live in the woodland area around the Medlock river that snakes through the centre of the park.
Crime Lake is also a popular spot with local anglers as it is home to carp, perch, roach, rudd, bream, tench and pike. It is also what is known as a specimen lake, where you can find larger fish, with some carp weighing up to 30 pounds.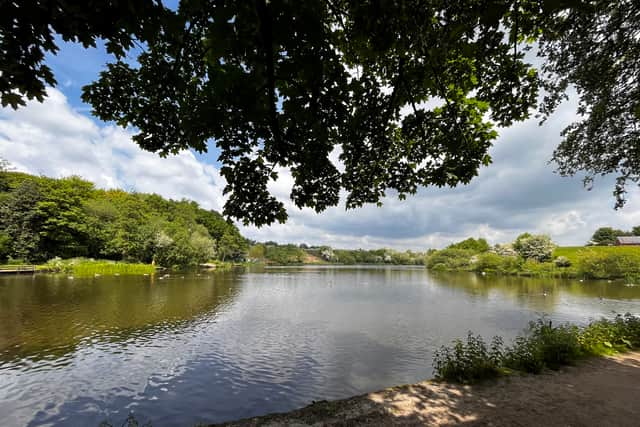 There are several different walking routes that you can take through the country park, which are all conveniently marked with QR-coded sign posts. The Greater Manchester Orienteering Activities website, also has a dedicated site to the Daisy Nook trails, where you can buy maps for £1.25. It also includes information about wheelchair accessible routes, as well as updates notifying users of any dangers or damages to the trails that have been reported by other users.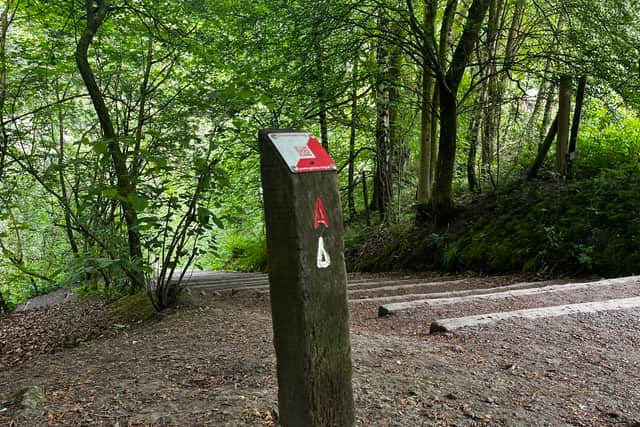 At the end of the day, Daisy Nook is not that big, most paths are cleared, and there are always people passing through, which means it's easy and safe to reorientate yourself if you are lost – although caution must be taken near the steeper slopes of the valley. In case of emergency, phone signal seemed to work well in all parts of the park.
There is plenty to keep the children entertained as well, including a dedicated play area that makes use of the park's natural features. There is a climbing frame that appears to have been made out of found logs, a slide that uses the natural slopes of the terrain, a small pathway that leads you in and out of the foliage, a sand pit and a basket swing suitable for children with disabilities.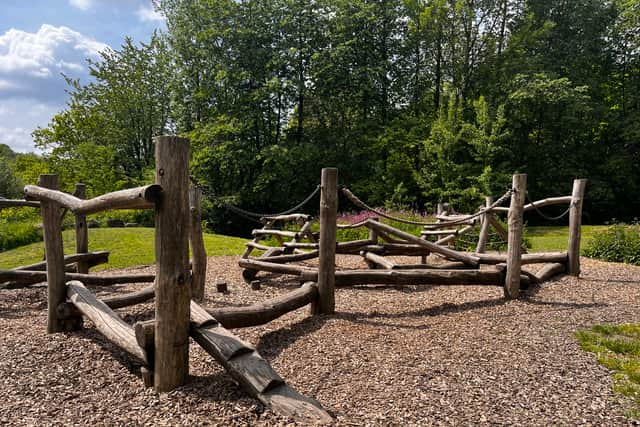 During our visit, which happened to be during half term for some schools in the local area, children were also climbing and exploring the old canal features, such as the locks, steps and empty basins. A large part of the park is also suitable for prams.
Finally, after all that exploring, you can enjoy an ice cream, toastie, burger or soft drink at the visitors' centre cafe, which is open 9am-5pm Monday-Saturday and 11am-4:30pm on Sundays.
What else is in the area?
Daisy Nook is also known for having one of Greater Manchester's best rated garden centres, which has indoor and outdoor sections for plants, gardening equipment, decorations and accessories, including top-of-range outdoor clothing. There is another onsite cafe here, too, which is open Monday- Saturday 9.30am- 4.30pm, Sunday 10.30am-4.00pm.
Overlooking Crime Lake, you will also find Italian restaurant Sul Lago, which is known to be popular among Manchester City players and staff. Last year, the whole restaurant was booked out by the football club as a farewell party for former captain Fernandinho.
If a quick drink or pub lunch is what your after, the neighbouring village of Woodhouses is just a 10-minute walk away, where you will find the Woodhouse Gardens and Dog & Partridge pubs.
It is also worth noting that Daisy Nook has hosted an Easter fair here throughout its history. The event was even immortalised by one of Greater Manchester's most loved artists, L.S. Lowry, in his 1946 painting of the same name.
How to get there?
Daisy Nook country has an onsite car park, which means it is easy to get to by car. There are metro stops within walking distance, but it is only a 10-minute taxi ride away from Droylsden, Ashton Moss or Failsworth metro stations.
You can also travel to the park via bus. The 230 and 231 buses from the city centre pass by the park. They depart around every half hour from Piccadilly Gardens.