Popular musical theatre group Collabro have announced they will part company at the end of 2022, as they gear up for a farewell tour which will see them perform all over the UK, including at Manchester's Bridgewater Hall.
The group will travel to all ends of the country, starting in Sheffield and ending in Plymouth. Along the way they will visit the likes of Newcastle, Blackpool and Bath, as well as having three pre-tour dates in Canary Wharf, London in October.
Announcing their disbandment, the group made a statement that said: "We are so incredibly grateful to have been allowed to do what we love for eight years, and the fans are to thank for that.
"Their constant support and love have meant that we have travelled the world singing, and we can't thank them enough. We are really excited to travel around the UK with a spectacular show, which we feel is the most fitting way to say goodbye."
Here's everything you need to know about Collabro's farewell tour, including when they will perform in Manchester, a full list of tour dates, and how to get tickets.
When will Collabro perform in Manchester?
Collabro have one performance scheduled in Manchester, and it will take place on Friday December 9 2022. The show will start at 7.30pm.
How to get tickets for Collabro at Manchester Bridgewater Hall
The cheapest tickets available are in the gallery and side circles, located at the back furthest away from the stage and from a side angle respectively, and they start at £40.45 each.
The circle and stalls meanwhile, which are closer to the stage and more central than the side circles, have tickets starting at £52.60 per person.
Collabro UK farewell tour dates in full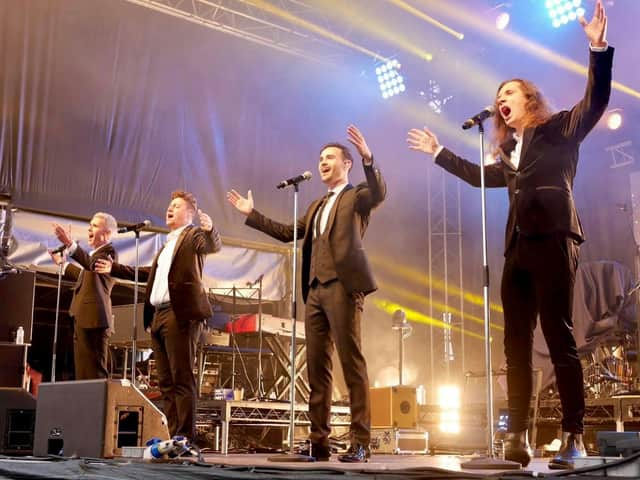 11, 12, 13 October: Boisdale, Canary Wharf
29 November: Sheffield, Sheffield City Hall Oval Hall
1 December: Carlisle, Carlisle Sands Centre
4 December: Plymouth, Plymouth Pavilion
6 December: Newcastle, O2 City Hall
9 December: Manchester, Bridgewater Hall
10 December: Blackpool, Blackpool Opera House
11 December: Edinburgh, Usher Hall
13 December: London, Adelphi Theatre
14 December: Birmingham, Town Hall
15 December: Bath, Bath Forum
16 December: Portsmouth, Portsmouth Guildhall
Who are Collabro?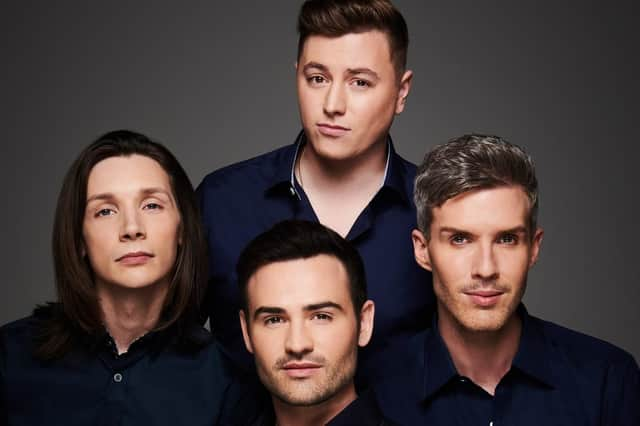 Collabro are a UK-based musical theatre group who grew to fame in 2014 as they won the eighth series of popular ITV show Britain's Got Talent.
As of 2022, they have released five studio albums and have previously peaked at one, two, seven, 19 and 22 on the UK charts. Their extensive following includes Little Mix star Jade Thirlwall, who is reportedly a big fan.
The group consists of Michael Auger, Jamie Lambert, Matthew Pagan and Thomas J. Redgrave. Richard Hadfield was also part of Collabro until his departure from the band in June 2016.
Collabro announced they will disband after their 2022 farewell UK tour.