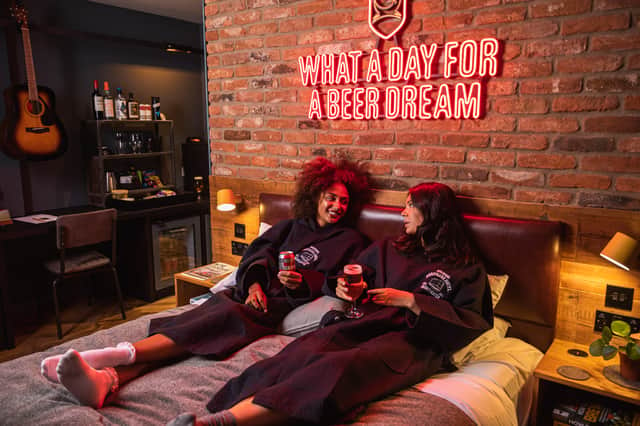 BrewDog is opening what it says is the North of England's first craft beer hotel on Friday (13 August) - and the well-known producer is pulling out all the stops to create an ale lover's paradise.
Here's what beer enthusiasts can expect when they step through the doors of DogHouse Manchester.
Taps in the rooms and beer fridges in the showers
On arrival at the city centre hotel, which is just a few minutes from the Northern Quarter, guests will receive a free beer from a lobby bartender.
In the 18 rooms there will be draught beer on tap, in-shower fridges and a fully-stocked mini-bar.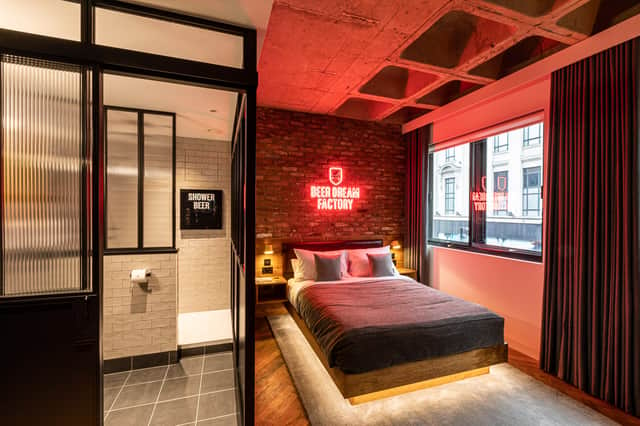 Guests will also be able to enjoy an in-room Bluetooth-compatible music system, complete with guitar and record player, plus a vinyl selection from Piccadilly Records celebrating Manchester artists.
If they can tear themselves away from the beer on tap in their room, there is also a massive taproom boasting some 30 taps of craft beer.
There's also 10 taps available at the rooftop bar and terrace, which also has a taco hut.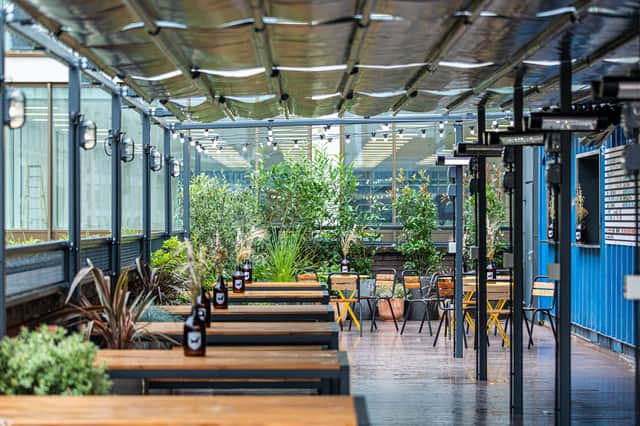 Room service along with 24-hour hotdogs are also on the menu.
If anyone needs to work off all that beer and food, DogHouse Manchester guests also get complimentary passes to a local gym.
Four-legged friends are welcome
Canine companions certainly won't be in the dog house.
Four-legged friends are welcomed with open arms, with guests able to request a complimentary canine package including a dog bed, water bowl and treats.
Going green at the craft beer hotel
BrewDog says is determined to do its bit for the planet with its latest venture and claims the DogHouse Manchester will be carbon negative.
Eco-friendly touches include
free Brompton bike hire and the reward of free beer for reusing room towels.
A living wall of 26,000 plants has also been installed at the hotel.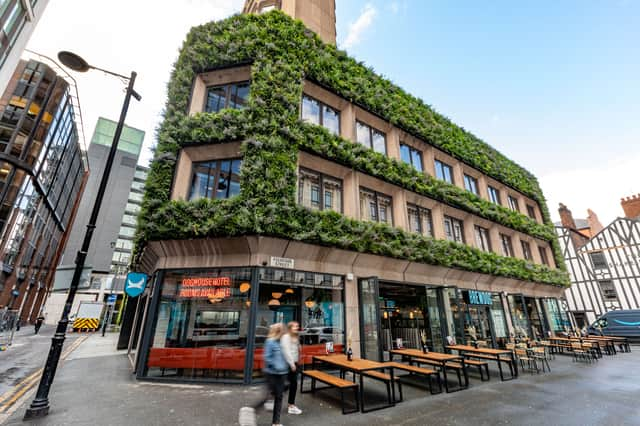 What does the company say?
BrewDog co-founder James Watt said: "DogHouse Manchester marks a new era for the craft beer revolution.
"In the last 10 years we've turned the craft beer scene on its head and are once again demonstrating the power of beer.
"As always, our army of Punks fuels every mission and the DogHouse is just a small part of the epic journey we're making together.
"From welcome pints of Punk, to in-shower beer fridges; the DogHouse is our gift to the passionate and dedicated army of beer fans that have supported us every step of the way.
"We are nothing without our community and this hotel celebrates that... and where better to do it than in one of the UK's greatest cities?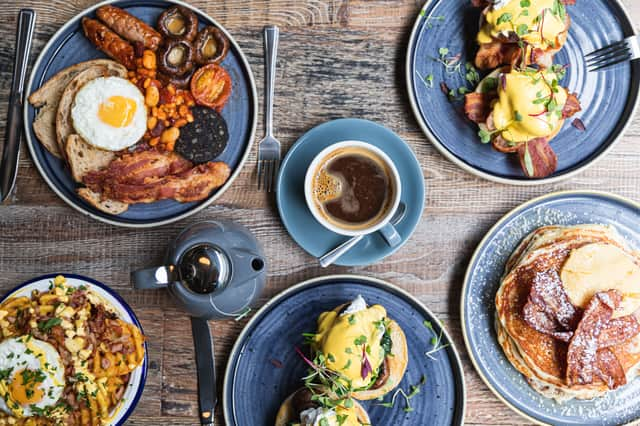 "With our DogHouse hotels, we want to inspire a new kind of hospitality experience, combining our biggest passions: travel and incredible beer - with sustainability at its core."
In addition to overnight stays the company is offering a range of experiences and packages to bump up the experience even further.
These range from simple touches like having the fridge in the shower filled with beer to expert tastings in the bar and BrewDog merchandise to sessions learning to brew beer.
For more information, including how to book a stay, visit the website.