The amount of people heading into Manchester city centre has been causing chaos for motorists at peak times recently, with some people reporting waiting several hours in queues to exit the Arndale Centre car park last weekend. It is an incredibly busy time of year as thousands have been flocking to the Christmas markets spread across the city centre or the pubs and fan zones screening World Cup matches.
In response, Councillor Pat Karney, the council's city centre spokesman, issued a statement on Twitter, saying: "The city centre is super busy at the moment but we will see how we can improve this situation. Apologies everyone." Transport for Greater Manchester have also issued statements encouraging people to use public transport where possible, and if not to plan their journey carefully and ideally avoid peak times when the city centre is busiest.
However, if you are unable to travel by public transport, there are plenty of other spots in the city centre to safely park your car, especially if you don't mind walking an extra few minutes.
NCP
Starting with the most obvious choices, NCP has several sites across the city centre, however they tend to be pricier. They offer 24-hour parking which costs up to £29 when paying on the day and £23 through the PayPass app. Parking per hour is around £3.45 if you're paying on the day, and £2.95 on the app.
It's important to note that the 24-hour parking fee starts for stays eight hours or longer.
The full list of NCP car parks can be found on the Manchester page of their website, but the cheaper ones on the list are:
Store Street – 2-24 hour parking costs £7.95 or £6.45, depending on if you're paying on the day or via the app. 
Jersey Street (Ancoats) – it costs £1 per for two hours and £3.95 for 4-12 hours, however spaces are very limited. 
Park Street – costs £3.95 for 12 hours when entering before 4pm, and £4.95 after 4pm. However, there are only 87 spaces at this car park. 
Port Street – £5.45 for 24 hours. 
The most expensive is Spinningfields, where 8-24 hour parking will cost you £34.95 or £29.95, depending on whether or not you pay via the app. Not all of the NCP car parks have disabled spaces, so make sure to check their website before heading into town.
Northern Quarter, Ancoats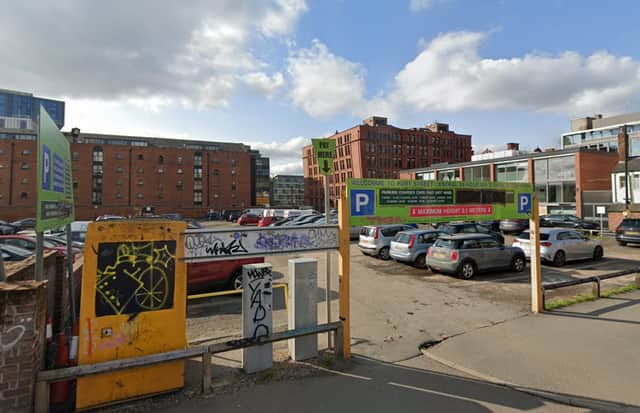 There are a cluster of outdoor car parks in the Northern Quarter near Port Street and Piccadilly Basin and are very reasonably priced. They are perfect for if you plan on staying around the Northern Quarter, Ancoats or Piccadilly areas.
The TPS car park costs £1.50 for one hour, rising incrementally to £10 for 24 hours. Similarly, the nearby CitiPark is £1.50 for one hour, £7 for 12 and £11 for 24.
The SIP car park on Gun Street in Ancoats also costs £10 for 24 hours, however it only has a rating of 2.1 stars on Google Reviews, with some complaints of theft.
Green Quarter
There are a few car parks in the Green Quarter, which is close to Victoria station and about a 10 minute walk away from Exchange Square. It's also close to the AO arena.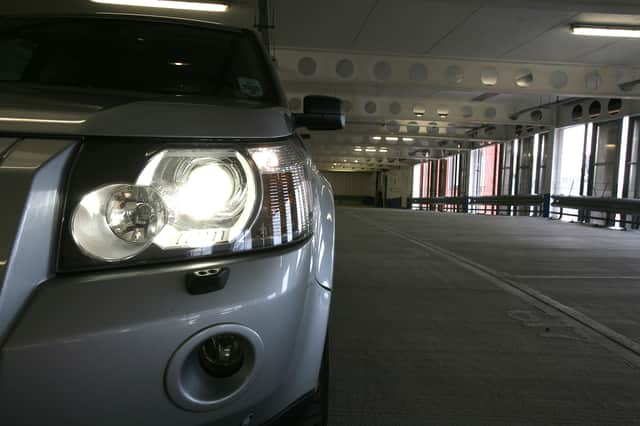 RCP on Angel Street charges all £8 for all day parking if you enter before 9am and £10 after that on Monday to Fridays. They have another site nearby on Hanover Street which costs £2.50 for up to four hours and £13 for all day. Parking for arena events is £10. Visit their website for a full list of RCP car parks in Manchester.
A bit further away is the Red Bank car park, which costs £1.50 for up to 12 hours, or £3 for all day.
Canal Street, Chinatown
The most expensive car park in this area is the Q-Park Piazza on St James' Street which costs between £2.40 and £3.80 per hour depending on what time you arrive. The maximum cost for a 24-hour stay here is £30.
There is also the council-run Chinatown car park, which cost £3.70 for up to an hour and rises incrementally. Prices start at £3.70 for up to an hour and rises incrementally to "25.50 for up tp 24 hours.
A full list of car parks run by Manchester City Council can be found here. They are all cashless and you can pay using PayByPhone app.
At the cheaper end there is the Euro car park on Aytoun Street which costs £5.50 for up to 2 hours on Monday to Friday and £3.50 on weekends. It costs £10.50 for up to 12 hours on Monday to Friday and £5.50 on weekends. There are also 24-hour parking options.
Park and Ride
If you're from Greater Manchester but do not live near any Metrolink stops, or are coming from outside Manchester and don't want to face city centre traffic, there are Park and Ride schemes across the region. You can find a full list of Park and Ride car parks located throughout the 10 boroughs on the TfGM website. It lists all the car parks according to which transport link they are closest, including metro, train and bus.