After a difficult couple of years, the travel industry is getting back on its feet. Coronavirus restrictions have largely been lifted, flights have been restored and many people in Manchester are finally booking the holidays they dreamed about during lockdown.
Last month, 1.7million passengers passed through Manchester Airport, which accounts for 99% of the figures from the same month in 2019. February data also shows that passenger figures for low-cost carriers flying from Manchester are at 99% of pre-pandemic levels and long-haul flights are up to 93% compared to 2019.
Travel agents are noticing similar trends. Jill Waite, who has worked as a travel agent for 35 years and owns family-run Pole Travel in Failsworth, told ManchesterWorld that they have been very busy recently with more and more people booking holidays. And what's more, it's the "bucket list" destinations that are proving the most popular.
She said: "After the pandemic people thought: life's too short, let's do stuff that we've wanted to do and put off. We were a bit worried after the pandemic, for two years we did basically nothing, but now we're doing a lot. I think people are wanting to explore a lot more now. Maybe, the two years when people were confined to the UK, it gave them more time to think about where you want to go and look at places, make a new bucket list."
Popular holiday destinations from Manchester
The idea that people are choosing more expensive destinations during a cost of living crisis may seem contradictory, but Jill says that this is due to the high personal value these kinds of trips have. To make their money go further as well, travellers are also seeking to see more than one place in a single trip.
She said: "People are willing to pay the price if they can see the value that they're getting from it. We've been finding at the minute people are booking more experiences, journeys. So like maybe going to Thailand, but going to two or three different places, or doing a trip to Vietnam that covers the whole country, or going through Canada, doing the Rocky Mountaineer and then adding an Alaska cruise on to the end of it."
People are also turning to cruises for the same reason. Jill explained: "I think people are liking the idea of seeing lots of different places in one holiday. There are cruises that are doing Italy, Croatia and the Greek Islands – you're seeing five, six places in a week or 10 places in a fortnight."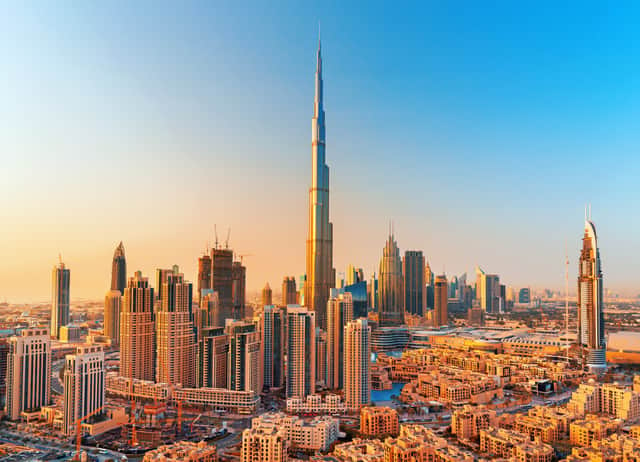 Data from Manchester Airport also suggests that people travelling further afield. The most popular destination in February was Dubai, with more than 88,000 passengers travelling there from Manchester. As well as being a popular destination in itself, Dubai is also an important travel hub, with connecting flights to other far-flung countries, such as Australia, Thailand and India.
The luxury destination is also proving even more popular than it was pre-pandemic, according to Manchester Airport data, which also lists Istanbul, Barbados, Tenerife, Lanzarote, Sharm-El-Sheikh, Doha and Geneva as having higher passenger numbers than before.
Travel tips to keep costs low
Planning a trip of a lifetime is often a huge financial commitment, especially for families, and while booking online using price comparison sites is easier than ever, seeking the advice of a travel expert can help make sure that you're spending your money wisely.
Jill said that the precarious travel situation during the pandemic, with last minute flight cancellations, border closures and rule changes, meant that more people were coming to travel agents for help with refunds and other issues.
She explained: "People are wanting to spend more money, they're doing the bucket-list trips. And if you're spending more money, you want that bit of reassurance from somebody to help you and tell you it's the right thing, and suggest things for you. I can tell you which restaurants to go to, or what tours you should be doing when you're there.
"A lot of people make mistakes because they go somewhere where they shouldn't have gone, somewhere that's not entirely suitable for them. A lot of the bad reviews that you read, it's possibly because they've gone somewhere they shouldn't have gone to. I think, really, a computer can't tell you that."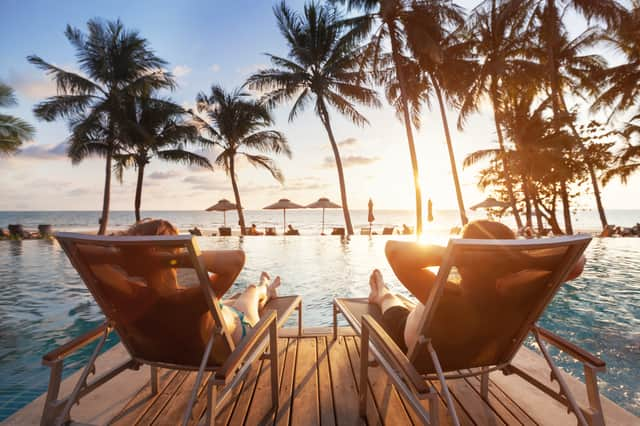 There are also plenty of ways to help keep costs down when planning your holiday. For example, Jill said that if you're not restricted to school holidays, good deals can be found on last-minute getaways. If you are looking at family holidays, Jill also recommends looking at the deals with free child places.
Timing is also important. If you are considering an Easter break for this year, now is the time to get booking, Jill advises. Flights and hotels at that time of year offer a limited capacity to what they offer in the summer, so places can go fast. You can also save money if you book much further in advance.
Depending on the destination you choose, you may also have to consider flying out from another airport. During the pandemic, some routes from Manchester to US destinations and the Caribbean were cut and are yet to return.
But Jill is hopeful that we will see new routes soon, "probably not for this year, but maybe next year." Although she has no holidays coming up herself as she's busy planning her daughter's wedding, her bucket list includes Montenegro, an up-and-coming holiday destination; the Maldives and Rwanda to see the gorillas.
"This is the problem working in a travel agents, you have too many places on your bucket list," she said.
For more information about Pole Travel, visit their website or Facebook page, where you also find all the latest holiday offers.