Finding a hairdresser is possibly one of the most harrowing tasks we humans have to go through. In fact, people often say you're supposed to find a hairdresser you like and stick with them.
But what if you have just moved to Manchester, and had to leave your old barber behind? Perhaps your last 'do' was more like a hatchet job and you're now searching for that special someone to treat your locks with more care.
Whether you're after a quick trim or a complete restyle, you'll be pleased to know, according to Google, there are some hundred plus hairdressers in Manchester with a four star rating or higher. But perhaps that makes the search for 'the one' a little trickier.
To help you out, we have taken it upon ourselves to list the seven hairdressers in the city with a perfect five out of five rating. Please note that there are multiple other options, and these are just a selection of the top rated salons.
5 star hairdressers in Manchester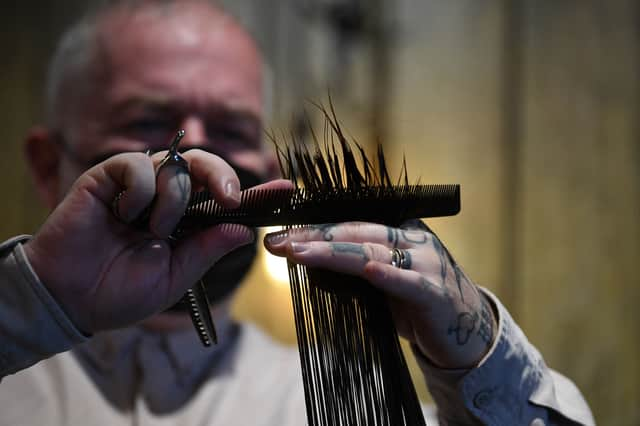 Hairkingcallum
Where: Phenix Salon Suites, No. 1 Deansgate, Manchester M3 1AZ
One reviewer said: "And best of all, I've never had so many compliments on my curly hair!"
KLUB
Where: 5th Floor, Manchester Hall, 36 Bridge St, Manchester M3 3BT
One reviewer said: "As someone who has been to many different hair salons with many different horror stories I can honestly say after years of looking for an amazing Salon/Hairdresser I've finally found one!!"
Amy-sha Mother of Hairdressing
Where: 34 Manchester Rd, Chorlton-cum-Hardy, Manchester M21 9PH
One reviewer said: "Super friendly, great service, and I absolutely love my new hair! :)"
TONE MCR
Where: 50 Copperas St, Manchester M4 1HS
One reviewer said: "The salon is relaxing and the atmosphere is calming & friendly."
Shade Hair Mcr
Where: 86 Princess St, Manchester M1 6NG
One reviewer said: "Cool but unpretentious salon space, lovely atmosphere and great products."
Riot Hearts
Where: 1st & 2nd Floor, 74 Portland St, Manchester M1 4GU
One reviewer said: "Absolutely love this place and couldn't recommend it enough!"
R2HairStudio
Where: Unit 1, City Point, 156 Chapel St, Manchester M3 6BF
One reviewer said: "Best hairdresser in Manchester always knows what to do"