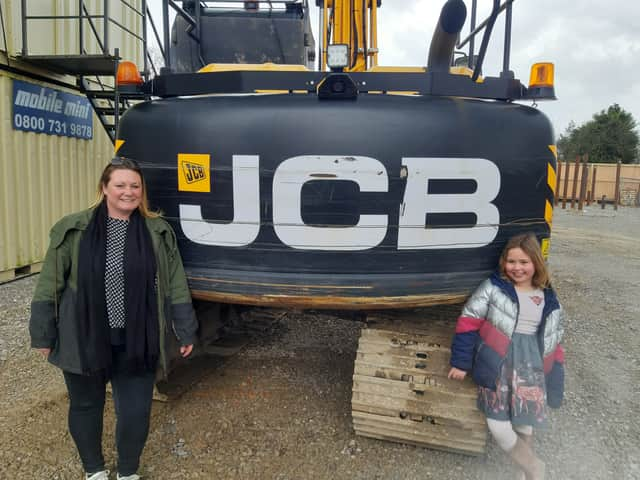 Families in Manchester are urgently calling for more support to be made available for people with Tourette's Syndrome.
Two mums have spoken out about their desperate battles to help their children understand their condition and manage it better, as they back a national petition pushing for better support networks.
Often faced with negative and even aggressive reactions to their children's tics in public, the women are also campaigning for more awareness around the condition, which can manifest in symptoms including involuntary swearing or gesturing and sudden physical movements.
Why families want more support
Her son George, who is now 20, had been diagnosed and suffered tics include swearing and gesturing, but "there was just nowhere for us to go", Tracy said.
The group supports people with Tourette's aged from four or five through to over-60s, and is attended monthly by up to 100 people, many of whom struggled to find help elsewhere.
Tracy said: "They're coming upset, absolutely at their wits' end.
"At the moment people can't get a diagnosis, which is infuriating. There's no after-service when they do get a diagnosis."
What is Tourette's and is there a cure?
The NHS website says the condition causes the sufferer to make a series of involuntary movements known as tics, which can be either physical or verbal.
It usually begins in childhood but in some cases can lessen or go away after several years.
There is no cure for Tourette's but the symptoms can be managed.
Often Tourette's sufferers also have other conditions such as obsessive compulsive disorder (OCD) or attention deficit hyperactivity disorder (ADHD).
What is it like to live with Tourette's?
Tracy said George was diagnosed aged six but was reasonably able to cope with the condition until just after his 15th birthday.
That was when he started uncontrollably swearing and making rude hand gestures, which are known as copralalia and copraxia respectively.
This is the classic layperson's understanding of what Tourette's is, although researchers say only around one in 10 people with the condition experience it, a figure which is disputed by parents and support groups.
George's physical tics, like many Tourette's sufferers, also cause him considerable pain.
Tracy said: "He uses a wheelchair and he would literally drop to the floor. People get stomach crunching or tics where they can't control their bladders.
"It's heartbreaking when children come to the support group with really bad tics. They are shouting out, dropping to the floor, hitting themselves, hitting the walls and tables, throwing drinks."
'One tic makes her want to jump in front of traffic'
Pamela Evans, from Stockport, also spoke about the severe tics suffered by her eight-year-old daughter Sofia.
She said: "She started with a vocal tic and within a few days it was physical and she was smacking herself in the face. It spiralled very quickly.
"Sofia's tics change constantly and some of them are quite dangerous. One of hers is to jump in front of traffic, which is really scary as a parent.
"She's gone from a really confident, independent kid to struggling to dress herself because her tics are so bad or unable to go to sleep because her tics are telling her to keep her eyes open.
"She told me the feeling is so strong that she just lets it happen. She doesn't understand her tics and it makes you feel completely useless."
How does Tourette's affect people socially?
Tourette's can be an extremely difficult condition to live with socially, with many people failing to understand what it is and how it affects people.
Tracy said they have had to leave restaurants and cinemas because of comments from other people, even when George has explained he has Tourette's.
And people have come to her group with even worse experiences.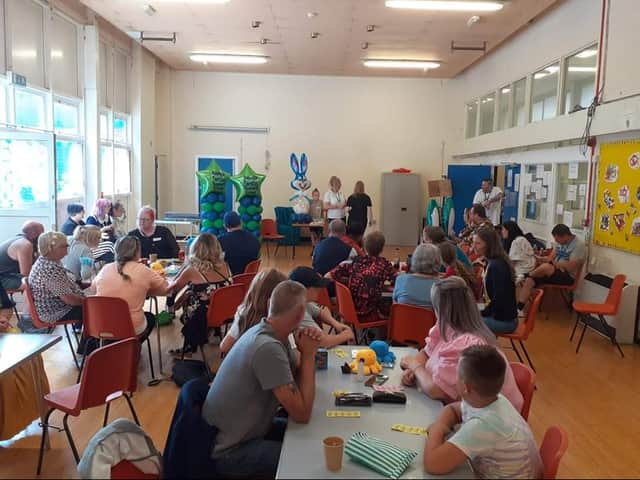 She said: "One person got hit in a supermarket in Stockport and security had to intervene and ring the police. They were shouting out and somebody took offence.
"George is a big lad and he's 20. My worry as a parent is that people will think he's a stereotypical lad mouthing off in the street, take it the wrong way and want to fight.
"He makes sure he's with somebody all the time when he's out, even when he's in his wheelchair.
"People with Tourette's just want to be accepted and to walk down the street without people staring at them or calling them names."
Pamela said: "Some of the tics people might just think it's a naughty kid, but they can't help it."
Tracy has started going into schools to educate teachers and students alike about Tourette's.
She said: "I explain what Tourette's is and 99 per cent of teachers say they thought the pupil was just swearing, which is quite sad."
"You are left on your own"
The petition for more support, which was started by Emma McNally from St Helens and has more than 52,000 signatures, is a cause which both Tracy and Pamela are fully backing.
They spoke of the lack of professionals fully trained in Tourette's, leading to long waiting lists across the country and the frustrating experiences of parents having to teach GPs and other medical staff about the condition.
Tracy said she had to fund George's wheelchair herself as it was not available through the NHS, while Pamela spoke of being referred to mental health services despite Tourette's being a neurological condition.
Tracy also claims there is only one neurologist covering the Manchester area with expertise in Tourette's.
Pamela said: "You are left completely on your own."
What does the Government say?
The Department for Health and Social Care has responded to the petition.
It said services are locally commissioned and claimed these are appropriate for the majority of people with the condition, with clinical psychologists helping to manage conditions and a small number of services for those requiring more expert assistance.
It also said that since 2018 £2.1 million has been invested into research on Tourette's Syndrome through National Institute for Health Research programmes.