The father of a four-year-old girl from Bolton who is fighting for her life after contracting Strep A says he is "hoping and praying for a miracle". Camilla Rose Burns has been on a ventilator since Monday (November 28) and is being treated at Alder Hey Children's Hospital in Liverpool.
Six children have died with an invasive form of Strep A bacterial infection in recent months and experts have said there are more Strep A cases than usual at this time of the year. This could be in part because of Coronavirus restrictions easing, allowing bacterial infections like Strep A to spread easier.
Speaking to BBC News, Camilla's father, Dean, said that his daughter was showing signs of improvement but has fears that "anything could take her back the other way". He added "Any doubts, if they don't look right, just scoop them up and take them [to seek medical advice]. Get them checked out rapid"
Mr Burns said that his daughter fell ill on Saturday morning (November 26). After realising she was hallucinating, he took her to a hospital in Bolton the following morning.
But her condition rapidly deteriorated and she was put on a ventilator by Monday morning then transferred to the specialist children's hospital for treatment, where she has remained since. Remaining hopeful, Mr Burns said that his family "just have to keep hoping and praying for a miracle so that she heals and comes back to us".
A GoFundMe page has been set up to help the family as her parents stay beside her hospital bed. The fundraiser message reads: "Hello everyone. As you may have seen in the news, my niece is currently fighting for her life in Alder Hey Children's hospital after becoming infected with Group A Streptococcus which has also led to other complications.
"Dean and Kaye understandably have not and will not leave Camila's side during this absolutely heartbreaking situation. Due to this, there will be no income coming into the home.
"After many people have asked, I have decided to set up this page to help them with one less thing to worry about during this nightmare. We all pray for Camila and are with Dean and Kaye every step of the way. Thank you."
At the time of writing, over £8,500 has been raised for the family.
What is Strep A?
According to UKHSA, Strep A is a bacteria that is found in the throat or on skin. Multiple people can have it without even knowing and therefore may unknowingly pass it on to others who could become ill and potentially die from it.
Dr Colin Brown, Deputy Director, UKHSA, said: "We are seeing a higher number of cases of Group A strep this year than usual. The bacteria usually causes a mild infection producing sore throats or scarlet fever that can be easily treated with antibiotics.
"In very rare circumstances, this bacteria can get into the bloodstream and cause serious illness – called invasive Group A strep (iGAS). This is still uncommon; however, it is important that parents are on the lookout for symptoms and see a doctor as quickly as possible so that their child can be treated and we can stop the infection becoming serious."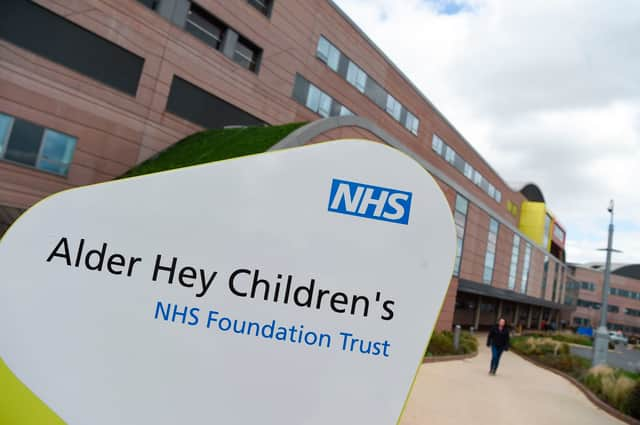 Strep A symptoms
Symptoms for Strep A include:
Pain when swallowing
Fever
Swollen tonsils with white patches
Swollen neck glands
High temperature
Or a skin rash.