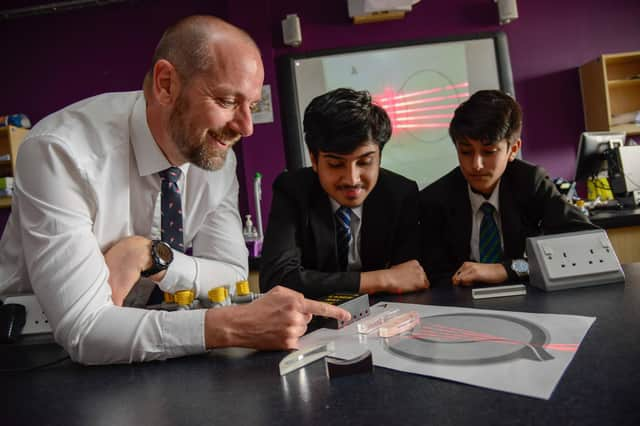 Burnage Academy for Boys' boasts the best score in the north of England for boys' progress, meaning students are not only fulfilling their potential – but exceeding it!
Boys often lag behind girls when it comes to exam results across the country at GCSE level – many reasons are cited as to why there is this gender gap but Burnage Academy is proving the exception to the rule.
In 2022 Burnage Academy achieved a progress score of +0.89 – this means pupils here achieved higher grades than they would have at any other school in the north of England.
It is an inclusive school where happiness and wellbeing are as important as academic achievements. The school is steeped in history, in existence for almost a century, but the current multi-million pound school building is just 12 years old.
As such it combines modern teaching classrooms, up-to-date science, engineering and sports facilities with decades of experience. Its boys are encouraged at every step of the way to aim high - whether that's in their exam results or on the indoor climbing wall!
"Burnage Academy is a thriving, positive school environment with a multicultural community which celebrates the best of Manchester," said Karl Harrison, Headteacher. "Our values of resilience, independence and care underpin the ethos of the school."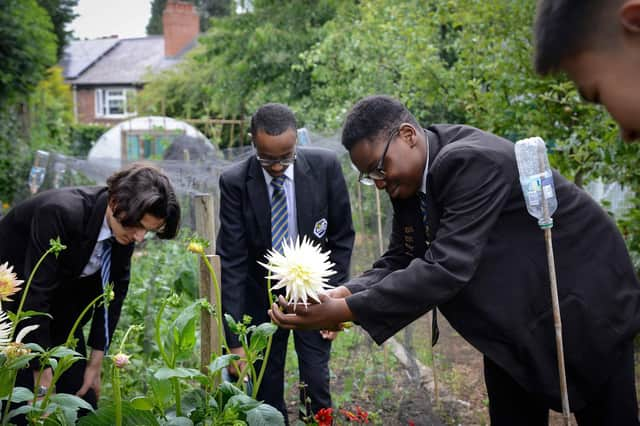 Despite its exceptional academic achievements, the school is not just about exams but having a well-rounded education.
Sport is enjoyed at Burnage both during lessons and at after-school clubs. Pupils here are not just restricted to the fields and 3G pitches of team games though – there's a fully-equipped gym and the climbing wall to enjoy. The school can offer a range of other sports, such as wrestling and archery too.
There are more than 50 after-school and lunch clubs that pupils can take part in, from debating to puzzles, and from chess to climate club. There is something for everyone to get involved with – and if it doesn't exist, boys are supported and encouraged to set up their own club and run it via the School Council.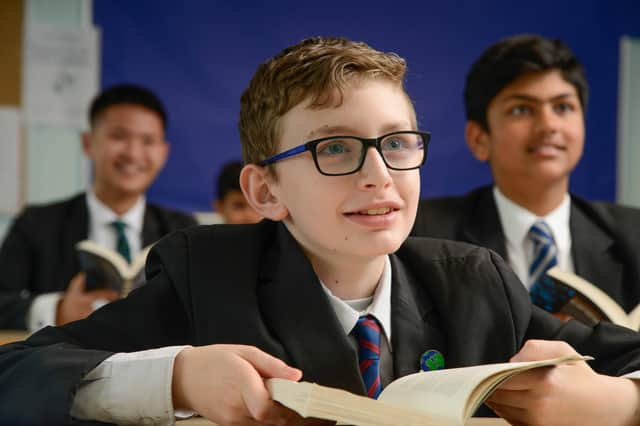 Resilience is important to the success of boys. To give pupils a good grounding, the curriculum at Burnage Academy ensures boys are set up with the skills needed to succeed in exams – and the proof of that success is in the results.
Teaching staff are encouraged and supported to undertake work with exam boards, meaning the boys have experts in front of them in each lesson who can help guide them to reach their potential and excel in every subject. Having this knowledgeable and supportive academic environment can take away some of the stress and challenge of examinations.
There's lots of encouragement and support to promote healthy competition in the school, such as inter-house sport and academic contexts and termly prizes rewarding behaviour, attendance and of course achievement.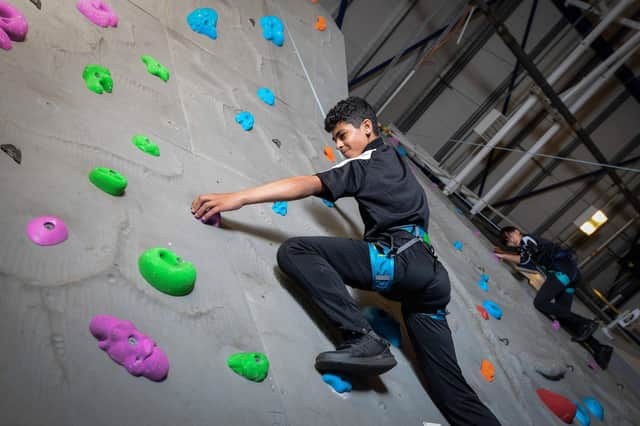 Independence is a fundamental factor in helping pupils reach their potential. The school encourages pupils to think actively and have a voice in the school community: all pupils are members of The Student Council.
Being independent means following your own path - and the school wants boys to do just that. The offer of a wide and varied curriculum sets them on their way, and careers education, aspiration evenings and visits from local colleges help them towards the next step.
The boys at Burnage Academy are part of the school community. There is a large and dedicated pastoral team who can support pupils and their families.
Care is at the heart of all that they do as a school. Staff and pupils share extremely positive relationships and the school community is referred to as a family. Each pupil enjoys a lasting relationship with their House Leader, who acts as a point of contact for families. With a strong emphasis on celebrating positive attitudes, behaviour and achievement, there are termly reward assemblies where pupils receive prizes for embodying the school values.
At the heart of the school programme is its Social, Moral, Spiritual and Cultural curriculum, which ensures pupils have the opportunity to experience a wide range of events, activities and visits outside of the classroom to give them some perspective and knowledge of the world around them. There's even a school allotment where the boys plant and grow vegetables, harvesting them to distribute among the local community.
With results that are second-to-none, an enriching curriculum and outstanding support, Burnage Academy for Boys ensures that boys do better.
To find out more and to see what the pupils think, visit the school website at https://burnage.manchester.sch.uk/ or call the school on 0161 432 1527 to make an appointment to look round – every day is an open day at this school.