Free online learning offer for Manchester
Are you ready to kickstart a fun career and personal development project at no cost to you? Find out about this free 30-day learning challenge that's open to everyone.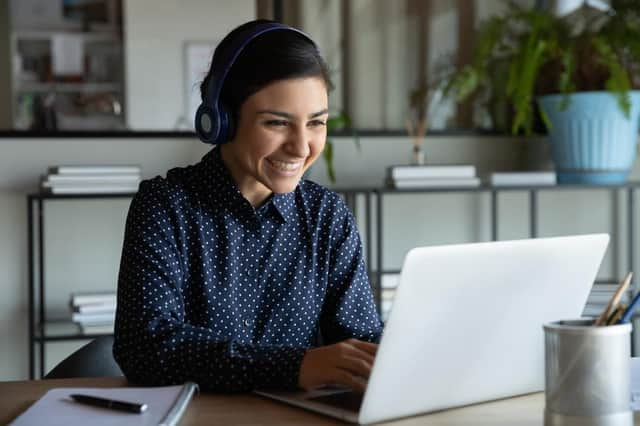 Cademi's holistic learning platform has been opened up beyond the business market to individuals, and with a very special offer, making sure there's something to tickle your training fancy whatever your interests are.
Not only does it cover all practical work-related solutions – like new manager training, conflict resolution, web design and finance – it covers well-being and happiness too. In fact, the Leeds-based firm will soon be launching a whole series of language courses for beginners and advanced speakers, so whether it is holiday Italian or business German, they are talking your language.
Justine McNichol from Cademi said: "We are a holistic learning platform, and are proud to be much more accessible than many other online providers. We want everyone to enjoy the chance to learn at their own pace, in bite-sized chunks, whether for their own personal development or to help boost their career prospects.
"Access normally starts from just £4.97 a month per learner, which is cheaper per person than a Netflix subscription, but we want to go one better. We are offering everyone in Manchester the chance to take our 30-day learning challenge, completely free of charge.
"Simply sign up on our website for unlimited courses for 30 days – how much learning can you do?"
Cademi has a full range of courses.
Learn Spanish, French, Italian, Dutch, German or English as a foreign language. Available online and in audio formats, and broken down into handy bite-size chunks, this is learning made simple, affordable and accessible.
Do you need to get a handle on your new firm's finances, fast? Are you a complete beginner with a spreadsheet, a novice on a website or a new manager needing people skills at our fingertips? There are courses to suit you.
Justine added: "We've made our courses really digestible, in short, friendly formats, which people find easier to concentrate on, meaning they can break their development down into time frames that work for them: on the commute, in the car, on a coffee break, there's time to work on your professional development with Cademi."
Whether you're employed or unemployed, a freelancer or simply someone with a love of learning, you can enjoy 30 days of entirely free access, with no obligation at all – you don't even have to enter your card details, simply phone Cademi and they will get your free trial in place. Contact them on 0330 111 6616 or get instant access to the platform at www.cademi.io/yorkshire