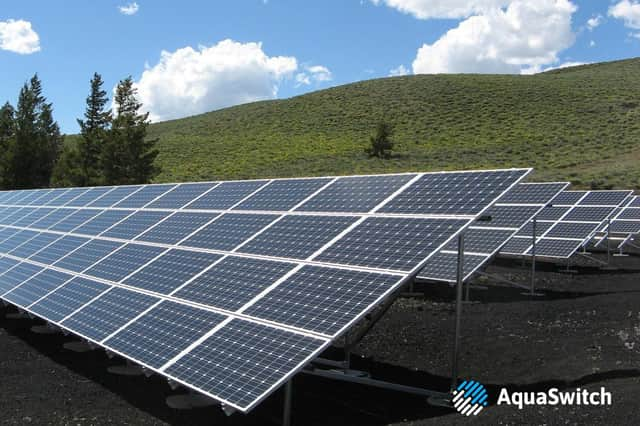 The conflict in Ukraine has caused business energy bills to soar to unprecedented levels. Businesses are urgently seeking ways to control these rising costs.
Commercial energy experts AquaSwitch advise that the best short term step business owners can take is to identify areas where their business uses energy unnecessarily. Finding and fixing inefficiencies has the simple effect of making companies less reliant on energy and reducing costs.
Analysing business operations to identify areas where energy is wasted is known as an energy audit. Let's look at why businesses should consider an energy audit.
Why should my business consider an energy audit?
Conducting an energy audit ensures that all devices and machinery that use energy in your business are as efficient as possible. The energy audit has two key benefits:
Businesses are charged for electricity and gas supply at a unit rate per unit of energy consumed, known as a kWh. An energy audit will identify improvements that will result in using fewer kWh. By implementing improvements, electricity and gas meters will record less consumption, and your supplier will charge you less.
ii. Reduced carbon-footprint
Commercial electricity and gas supplies rely heavily on the burning of fossil fuels. Energy consumption is one of the most significant ways businesses negatively impact the environment. Using energy more efficiently will significantly reduce the carbon footprint of your commercial activities.
Conducting a business energy audit
The first point to consider is using an energy audit expert. Suppose your business operations are particularly complicated or you have specialised machinery. In that case, it could be worth talking to your business energy supplier, who will be able to arrange an on-site audit with an expert.
If your business doesn't have any specialist equipment, it's possible to conduct your own energy audit by reviewing energy consumption in the following areas where savings are often found.
Common sources of energy inefficiencies
Boiler systems - Traditional boilers use natural gas to power your central heating and hot water systems. Old boilers are vastly inefficient compared to modern heat pumps. Heat pumps are generally 300% more energy-efficient than conventional boilers and rely on electricity instead of gas. A boiler replacement could quickly pay for itself in reduced energy bills.
White goods - Modern dishwashers and washing machines come with an eco-mode option that often goes unused. The eco-mode may take a little longer but can save as much as 30% in energy costs.
Smart timers - A common waste of energy in offices arises from printers, scanners and computers sitting in standby mode. A one-off effort to set up smart timers on your devices can save a vast amount of energy.
Lighting - Most businesses still rely on old fashioned light bulbs. A switch to LED lighting will cut electricity consumption by 20-30%. Better yet, installing a skylight could flood an office with free natural light.
Insulation - Commercial gas consumption rises significantly to keep properties warm in the winter months. Review your properties for obvious problems with insulation, such as cracks in windows or gaps on doors that let warm air escape.
Securing lower energy costs
Another step your business can take today to insulate yourself from future energy price rises is to lock into a fixed-rate contract. In the last twelve months of your current energy contract, it is possible to lock in rates for the future.